Engadget has confirmed Carphone Warehousewill stock the Sony Xperia range of devices unveiled at the IFA Consumer Trade Show in Berlin.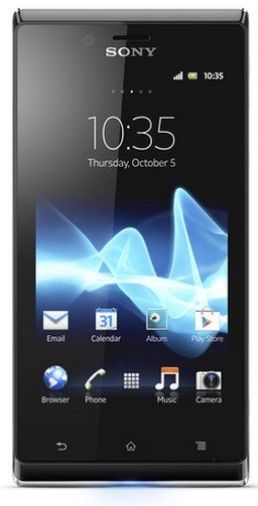 The report indicates the Xperia T and the Xperia J will be available from 5 September. However, there are no pricing details. The Tablet S is also expected to be available at the same time, with a possible retail price of approximately £330 for the Wi-Fi version and £430 for the 3G version.
The Xperia T comes with a 4.55in display and the Timescape User Interface (UI) and the Sony Mobile Bravia engine. It has a 13 megapixel rear-facing camera and 1.3 megapixel front-facing camera. The smartphone has a Qualcomm MSM8260A Snapdragon dual core processor clocked at 1.5GHz, with an Adreno 225 GPU. It will run on Android 4.0.4 (Ice Cream Sandwich) and offer Near Field Communication (NFC) capabilities. The Xperia is a budget smartphone with a 4in touch-screen.

Tests by GSMArena suggest the Xperia T could be a strong competitor to other devices in its class. The device topped the BenchmarkPi test (for processing power), seeing of competition from quad core rivals like the Samsung Galaxy S3 and the HTC One X. The results were the same with the Nenamark 2 (for GPU) and, finally, the T model scored only marginally below the Xperia V (not to be sold in the UK) in the Quadrant overall test.