Sophie, Countess of Wessex is doing her own bit to help amid the coronavirus crisis. She is working secretly as a volunteer and helping professional chefs to make lunches for the National Health Service (NHS) staff. The 55-year-old royal has taken up the volunteering work once a week.
The meals for the NHS frontline staff has been arranged by millionaire British financier Ian Wace, Daily Mail reports. The team is preparing 59,000 free meals a week, working 24-hours a day and distributing to hospitals including Barts, King's, Epsom and St Helier in London.
Sophie, Countess of Wessex comes in discreetly and helps in preparing, cooking and cleaning up. The British royal was pictured packing pre-prepared vegetables, making wraps and lemon and raspberry tarts. She was wearing a face mask, gloves, whites and an apron.
Owner of Bentley's Entertainments, Peregrine Armstrong-Jones, who is a society events planner introduced the countess to the charity initiative. His event planning company has organised several royal weddings including Princess Eugenie's in the recent past. Besides, Armstrong-Jones is also involved with the charity.
"Sophie's done a fabulous job. She's got stuck into everything, cooking, prep work and cleaning. She's done it privately, without any fanfare, and the staff think she's incredible. The team here are giving everything and it's been a real boost to morale," he said.
The meals are cooked in the kitchens of asset management firm Marshall Wace in London at their Chelsea headquarters. The company is the one that is funding the initiative. Two meals are prepared everyday – lunch and dinner, by a team of volunteers and staff from Mealforce. The team is supervised by head chef Mark Brown, former chef to Sir Elton John.
The mother of Lady Louise and James, Viscount Servern recently gave royals fans a rare peek into her Bagshot Park home kitchen on Friday. Sophie carried out an engagement over video call with Thames Valley Air Ambulance, of which she is the patron.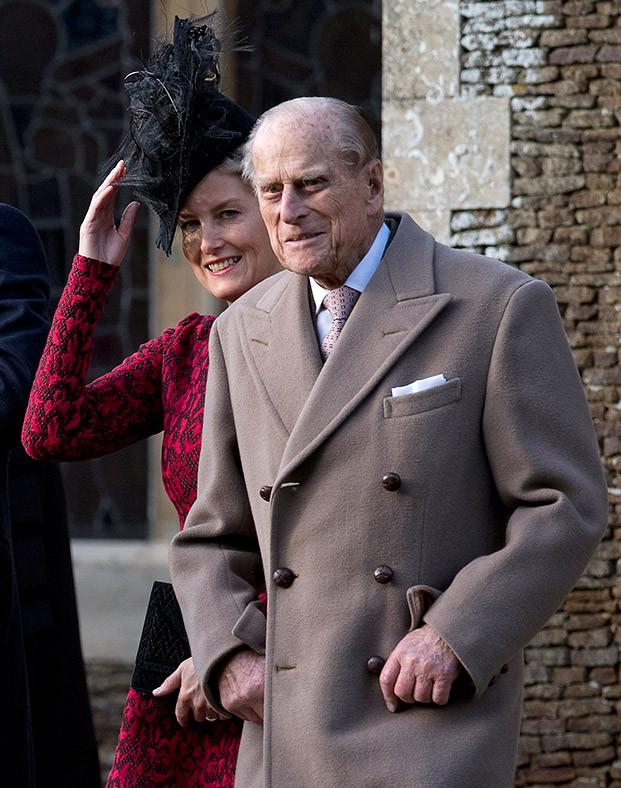 "The Countess of Wessex joined a video call with Thames Valley Air Ambulance this week, where she thanked crew members who have been redeployed to help their NHS colleagues working on the frontline," reads the caption.