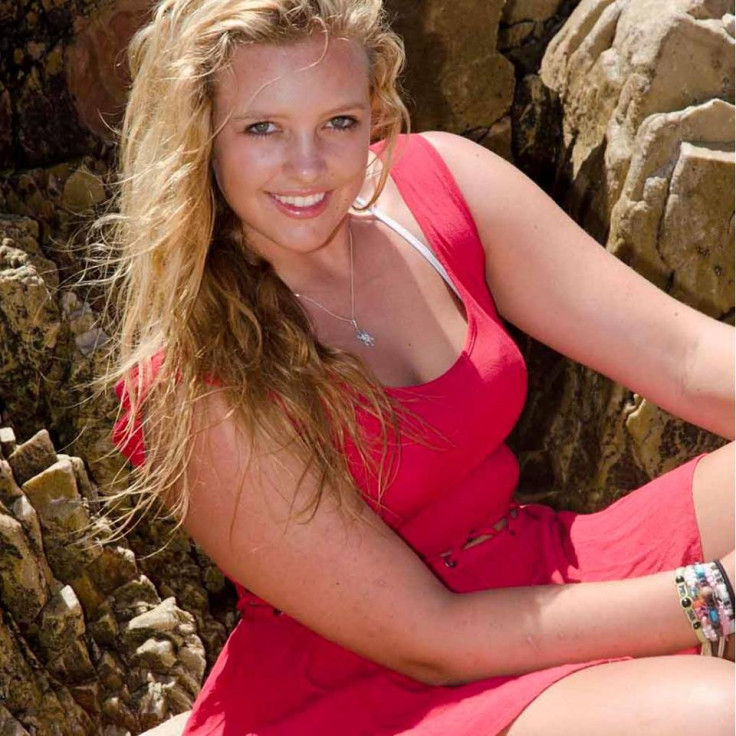 A 16-year-old girl who survived an axe attack which left three of her family dead, has regained consciousness and can communicate through eye movements.
Marli Van Breda suffered head injuries and had her throat cut in the attack on the family home in Stellenbosch, South Africa on 27 January, in which her father, mother and brother were all killed.
"She is getting better every day. She is moving her eyes to follow instructions," André Van Breda, her uncle, said.
Van Breda's brother, Henri, 20, was not harmed in the attack, and reported the incident to police.
André Van Breda said that his nephew had hired a legal team after Henri was reported to have laughed during an emergency call made to police after the attacks. The call was leaked to the press.
"Henri's support structure, his legal team, everybody, is supporting him," said André Van Breda.
Psychiatrist Michael Simpson warned against forming hasty conclusions from the recording.
"In such a situation of extreme trauma, [if] he had just narrowly escaped death and witnessed his family hacked to death by axe… he had certainly just been through a peculiarly horrible and frightening experience. What could be 'normal' or possible reactions in such a situation lie within very wide boundaries," he told News24.
On Thursday, Henri Van Breda attended a memorial service for his family members killed in the attack: his mother, Teresa, 54; father, Martin, 55; and elder brother Rudi, 22.
Family members and friends have been barred from visiting Mari's bedside, and she is under 24-hour police guard.
"I received a call this morning and they were asking for permission to move her from intensive care unit into a bigger ward, where they will start with physical training," said André.
"What happened was something we had not envisaged, but it is in God's hands."