Although South Africans appear split over whether Shrien Dewani was guilty of murdering his wife Anni or not, most are united in blaming the police and the prosecution for the case against him being dismissed.
The 34 year-old British businessman walked free from court in Cape Town following the judge's decision that, after four long years, the prosecution had failed to build an adequate case.
In a ruling that took three hours to read out, Judge Jeanette Traverso described evidence from the prosecution witnesses as "riddled with contradictions" and "highly debatable".
She also ruled that any defendant was entitled to be discharged if there was no possibility of conviction unless they entered the witness box and incriminated themselves.
But while not everyone in Johannesburg that IBTimes UK spoke to was happy with the verdict, most agreed that given the circumstances, there was little else that the judge could have done.
Sonia Zocchi-Dommann, a resident of the Johannesburg suburb of Parkhurst and member of the "I Love Parkhurst" Facebook group, summed up the prevailing mood:
"It's a question, for me, of seriously unprepared prosecutors, shocking investigative work and lack of strategy. Our judges are correct. They are ruling on what is brought to them. I feel very frustrated. Both trials [this one and Oscar Pistorius'] had shocking tactics."
Alex Whyte, another Parkhurst resident, also agreed that the case against Dewani was seriously flawed:
"I blame the police. They bungled both the Oscar and Dewani investigation," he said. "We will never know the truth because the cops failed to carry out their duties properly. Perhaps if the police had done a half decent job, we would not feel that some injustice has been done."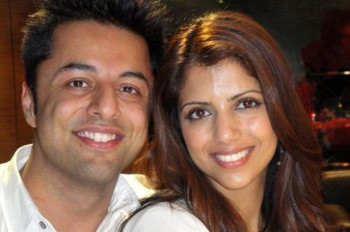 Inconvenient truths
Sharon Fisher, an office administrator for a large US multinational company, was just as worried about the negative light that South Africa had been cast in recently, particularly in terms of women's rights.
"It gives out the message of bring your wife to South Africa, bump her off and you'll get off scot-free. It really galls me. Now two women have been murdered and one of the guys gets off and the other gets a mild sentence. It seems like women are worth nothing in this country."
As a result, Fisher said she was hopeful that Anni's family, the Hindochas, would pursue their investigations and bring a civil case against Dewani in the UK for damages so that they could get at least some form of justice.
"I hope they take him to the cleaners. I really do," Fisher added.
Negative images
But the key issue, according to businessman Brett Newby, was that although "the circumstantial evidence around Dewani was enormous", it simply did not "satisfy the criteria in our law for a conviction".
As a result, he felt that the Judge warranted praise rather than censure for choosing not to pander to the court of public opinion or back down in the face of attempts to recuse her.
But others were not so convinced. Marianne Erasmus professed herself "totally disillusioned with our legal system! This is so obviously wrong. Cannot believe he got off, seriously!!"
Gardener Kevin Mbeleka Ncube attributed the scenario to South Africa being a country "full of crime and corruption".
"This gives South Africa a bad name," said Ncube. "If you've got money here, you can kill someone and walk free, which isn't good. It's not setting a good example for the younger generation. There's no truth in South Africa any more."
Natalie Clayton Coelho was equally upset: "It's just another example of how the justice system continues to fail the victims and their loved ones!"
Although such situations were not uncommon in the country, "the only reason anyone knows about this situation is because there is international interest," added Coelho. "Exactly the same as the Oscar trial! It's embarrassing to be South African when this happens!"
Optometrist Maseehah Rashid agreed that, whether the judge was justified in her actions or not, the message sent out internationally by the dismissal of the case was not a good one.
"I'm very disappointed. It implies you can get away with murder in South Africa, literally. The danger is that this kind of situation will promote negative tourism and result in people coming to the country for all of the wrong reasons, while putting off those who are coming for the right ones."
Another concern was the negative value judgements about Indian culture and the concept of arranged marriages that could potentially result, even though such marriages were no longer "inherent in Indian culture in South Africa as things are less traditional here", Rashid added.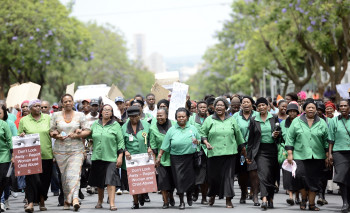 Parkhurst resident Kate Nathan pointed out that the recent high profile court cases involving both Dewani and Oscar Pistorius now seemed to have become "a kind of gladiator-type sporting entertainment" in South Africa.
Although she explained that South Africans always loved a good "conspiracy theory", Nathan did feel it strange that, within hours of Anni being murdered, "the police were loudly voicing the opinion that this was a hit engineered by Shrien".
"Millions of SA tax rands were then spent in trying to pursue this spurious line of thought... Why?" she asked. "Because the inconvenient truth is that crime in SA is so rampant and random that no citizen or tourist is safe anywhere. And this inconveniently happened in beautiful, tourist-friendly Cape Town."