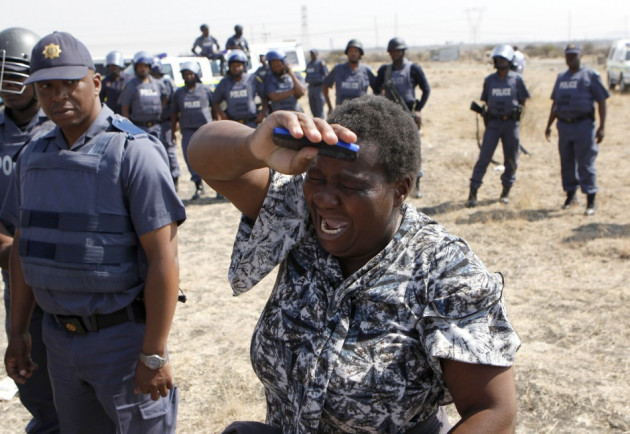 South African President Jacob Zuma has initiated a probe into what some local newspapers dubbed as "mine slaughter" which claimed 34 protesting miners.
Dozens of others were also injured after the police opened fire.
Zuma who was on a visit to Mozambique immediately rushed back to the scene which in his words was shocking and tragic.
"I am convinced that the Commission of Inquiry will uncover the truth and facts will emerge. We have asked relevant government departments including especially the provincial government to provide every possible assistance to the families during this painful and difficult period. The loss of life in this manner is unacceptable and we have to ensure that this never happens again," said Zuma.
He also promised to help the families who are in dire need after a brief meeting with police officials.
The local media are screaming that the incident in a platinum mine in Maikana in the northwest of Johannesburg, was a bloodbath in the country post-apartheid.
The wives of the miners gathered to protest against the police. Carrying banners against the police, they demanded the reason for the forces to use automatic rifles against the 3,000-odd protesters who were armed with no more than spears and clubs.
The situation in the mines remains tense as the miners are sticking to their demand for a pay rise. They are demanding a hike from $625 (£398) to $1,563 (£996).
"They can beat us, kill us and kick and trample on us with their feet, do whatever they want to do, we aren't going to go back to work. If they employ other people they won't be able to work either. We will stay here and kill them," winch operator Makhosi Mbongane told the Associated Press.
Some say the incident was a grim reminder of the dark period during the 60s and the 70s when the white police used to fire at anti-apartheid protesters although this tragedy witnessed many black police firing at the miners.
The police say they opened fire for self-defence but video footage contradicts this.