South Africa offers to host South Sudan's deposed vice-president Riek Machar
Machar left South Sudan, and was subsequently dismissed as vice-president, following violence in Juba in July.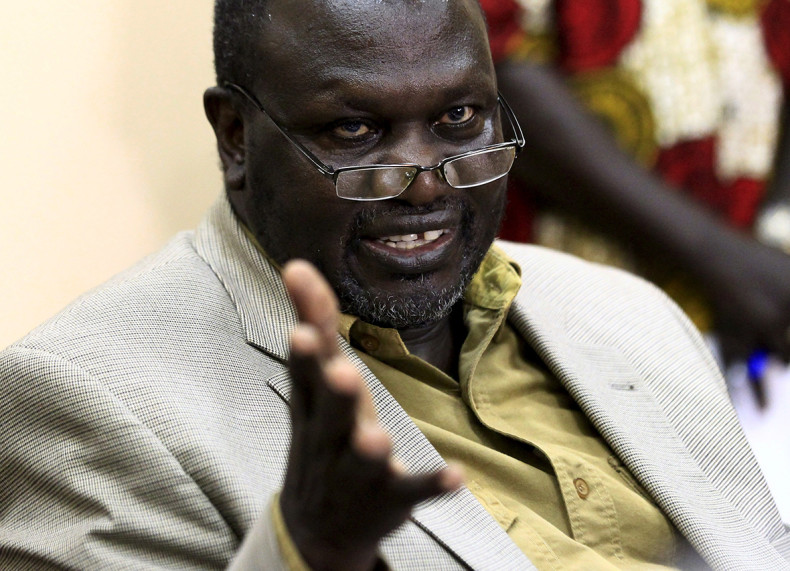 South Africa has reportedly offered to host South Sudan's deposed vice president Riek Machar. The former leader was replaced by Taban Deng Gai after he fled South Sudan's capital Juba in July.
Leading Kenyan newspaper the Sunday Nation suggested Machar, who is currently in Sudan's capital Khartoum, could be on his way to South Africa after the country is believed to have "agreed to take him in".
"There is the delicate issue of where Riek Machar should be placed. Currently he is holed up in Khartoum but there are ongoing deliberations, and very delicate ones for that matter, on where he should be eventually resettled," Kenyan government spokesman Manoah Episisu was quoted by the newspaper as saying.
"As you know, South Africa has agreed to take him in but there is a feeling that other options be looked into. That is why it was felt that His Excellency's involvement in these matters is very essential," he continued.
Episisu made the comment as he was responding to inquiries on why President Uhuru Kenyatta had cancelled his trip to New York to attend the UN General Assembly meeting.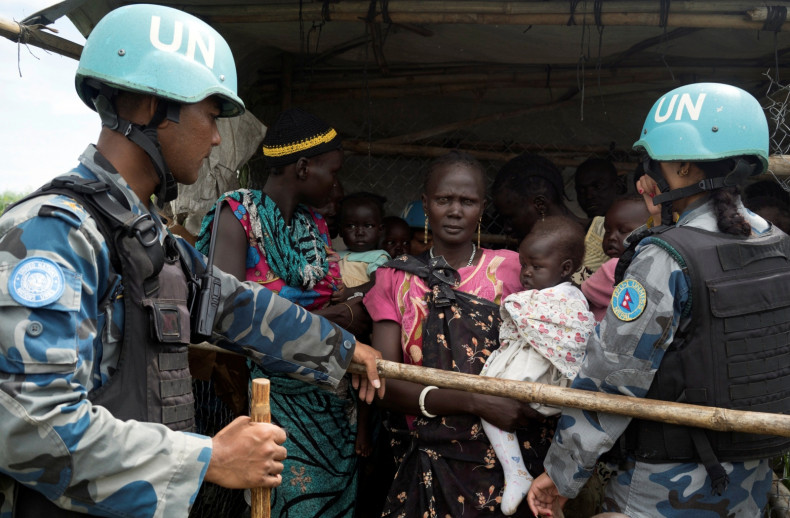 Machar fled South Sudan following deadly fighting
Machar originally left South Sudan when a civil war erupted in 2013. The conflict was sparked when President Salva Kiir – of the Dinka ethnic group – fired his deputy Machar – from the Nuer group – and his cabinet.
South Sudan conflict explained
Following the start of the civil war, ethnic-related violence spread, with militia groups carrying out attacks in villages and areas known to be inhabited by either the Dinka or Nuer tribes.
As many as 50,000 people have been killed – as per estimates by the United Nations – amid allegations of crimes against humanity committed by both sides, including rape, torture and use of child soldiers. More than one million people have also fled the country due to violence.
Machar's return to South Sudan and his reinstatement as vice president in April had restored hopes for the implementation of a peace process signed in August 2015. However, tensions have been running high since his return.
In July, Machar fled Juba following deadly fighting that left at least 300 people dead. He accused government forces of opening fire on his troops, and said he would return to the capital once a third party force was deployed to ensure his and his officials' safety.
Shortly after, the opposition confirmed the rebel leader and former vice president had relocated to another country in East Africa.
Machar's replacement with Gai, former minister of mining and chief negotiator of SPLA In Opposition ( SPLM-IO) party, was seen by some as an obstacle to a peace deal signed in August 2015 to end the civil war.
August 2015 peace deal: The key points
Both parties commit to immediate cessation of violence
Machar to be reinstated as vice president
Foreign troops to be withdrawn
Military personnel in Juba to be replaced by police and guards
Creation of transitional government that will stay in power for 30 months
Presidential elections to be held 30 days before end of transitional government mandate
Probe into abuses committed during conflict (for the full document, click here)