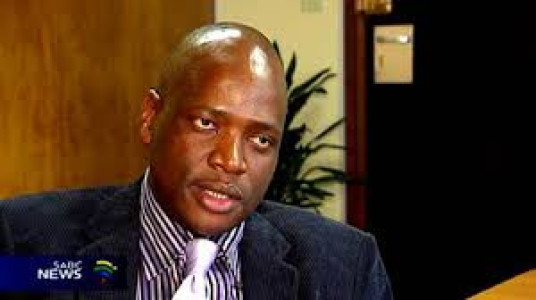 The head of the South African Broadcasting Corporation (SABC) is being investigated after allegedly receiving a wife in return for broadcasting more programmes in Venda, one of the nation's official languages.
The Commission for Gender Equality launched the probe after it was reported that Hlaudi Motsoeneng was given a bride, along with a cow and its calf, as gifts.
According to the Ministry of Women in the Presidency's spokesperson, Kenosi Machepa, this practice is part of the tradition and culture of a lobby group called Mudzi wa Vhurereli ha Vhavenda.
Humbelani Nemakonde, a member of the group quoted by South African newspaper Sowetan, said about 10 girls were paraded in front of the TV executive.
"He chose the one he liked. All the girls were there with their parents. Their parents knew what was going to happen and they all agreed," said Nemakonde.
Motsoeneng allegedly chose a 23-year-old human resources management student as his bride.
The South African Women's Ministry strongly criticised the practice adding: "The use of women as gifts -- as if they were livestock -- is a serious regress and an insult to the gains of 20 years of democracy and freedom, particularly the contribution of women."
Machepa said that such religious and cultural practices were exacerbated by colonialism and apartheid, which "further entrenched discrimination based on gender and laws that oppressed women".
"Since 1994, remarkable progress has been made in raising the voice of women through the creation of participatory spaces and structures," said Machepa.
"As the department responsible for championing the rights of women, we cannot sit back and allow women to be treated like secondary citizens with no claim to human rights."