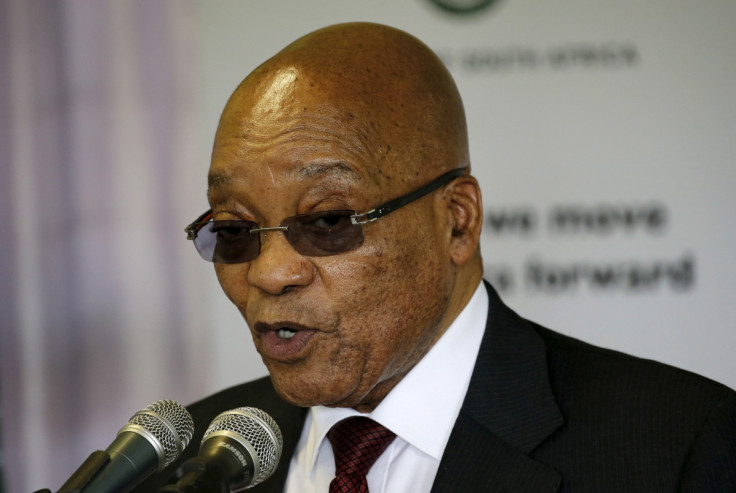 South Africa's President Jacob Zuma has arrived in Nigeria for a two-day official visit. The trip is seen as an attempt to improve relations between the two countries, Africa's largest economies.
Zuma is accompanied by some ministers including minister of trade and industry, energy, defence and international relations. He is expected, among other things, to hold meetings with his counterpart Muhammadu Buhari, address the National Assembly in the capital Abuja and meet the South Africa-Nigeria Business Forum.
Zuma's presidency said the two countries already have "good bilateral political, economic and social relations underpinned by strong historical ties". The office added that Nigeria is South Africa's key trading partner in the continent and the two countries have already signed 34 agreements in areas including trade and investment, immigration, defence, environment and energy.
Buhari's office has not yet released any statement on Zuma's official visit. However, Nigeria' s ministry of defence said collaboration between the two countries will help Nigeria develop its defence sector.
It is not yet clear whether the two leaders will address the problem of the fine issued by Nigeria to South African mobile company MTN. The record fine originally amounted to $5.2bn (£3.3bn) and was later reduced by a third to $3.4bn. It was imposed by the Nigeria Communications Commission (NCC) in October 2015 after MTN allegedly failed to disconnect non-registered SIM cards within the deadline given.
The company has already paid $250m and it is currently negotiating to find an agreement. Since the fine was imposed, MTN CEO Sifiso Dabengwa resigned, while the company shares plunged. The CEO of MTN Nigeria, Michael Ikpoki, and the head of regulatory and corporate affairs, Akinwale Goodluck, also quit.
Relations between the two countries briefly deteriorated in 2012 when South Africa expelled 125 Nigerians on suspicions that their yellow fever vaccination certificates were fake. In retaliation, Nigeria denied access to dozens of South Africans in the country and branded Pretoria as xenophobic.
South Africa later apologised for the expulsion and the two countries engaged in talks on how to ease travel restrictions. Two years later, South Africa criticised Nigeria for not repatriating quickly enough the bodies of 81 South African nationals who died when a church collapsed in Lagos.