South Carolina Gov. Nikki Haley says 'it's time to move the flag from the capitol grounds.'
The state has continued to change with the times and must continue to do so, Haley said.
Gov. Haley announced at a crowded press conference that the Confederate flag would come down from the state grounds.
Her statement was met by huge cheers, whoops and clapping.
Haley acknowledged that on matters of race, South Carolina had a tough history, but in spite of last week's tragedy, they had come a long way.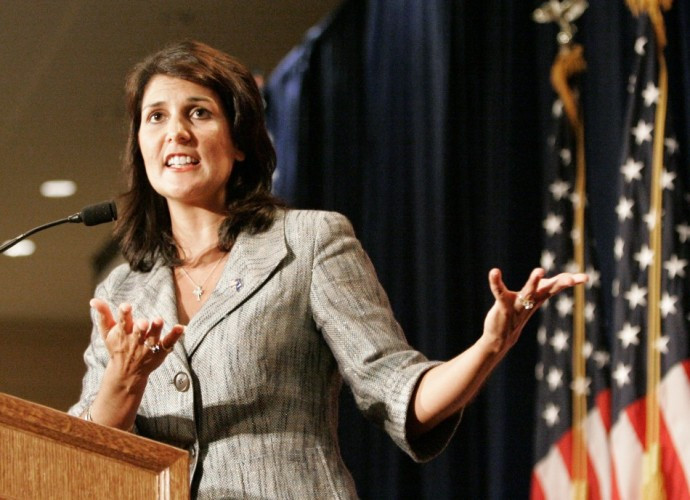 She said: "That brings me to the subject of the Confederate flag that flies on the state house grounds. For many people in our state, the flag stands for traditions that are noble. Traditions of history, of heritage and of ancestry.
"The hate-filled murderer [Dylann Roof] who massacred our brothers and sisters in Charleston has a sick and twisted view of the flag. In no way does he reflect the people in our state who respect and in many ways revere it.
"For others in South Carolina, the flag is a deeply offensive symbol of a brutally oppressive past.
"We do not need to declare a winner and a loser here. We respect freedom of expression and for those who wish to show their respect for the flag on their private property no one will stand in your way.
"But the state house is different and the events of this past week call upon us to look at this in a different way.
"Today, we are here in a moment of unity in our state, without ill will, to say it's time to move the flag from the capitol grounds.
"150 years after the end of the Civil War, the time has come. There will be some in our state who see this as a sad moment. I respect that. But know this, for good or for bad whether it is on the state house grounds or in a museum the flag will always be part of the soil of South Carolina.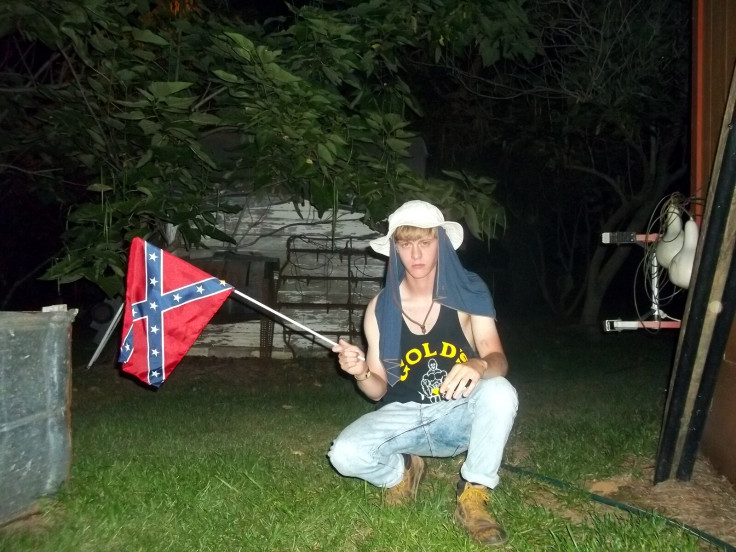 "But this is a moment in which we can say that that flag, while an integral part of our past does not represent the future of our great state.
"The murderer now locked up in Charleston said he hoped his actions would start a race war. We have an opportunity to show that not only was he wrong, but just the opposite is happening. My hope is that by removing the symbol that divides us, we can move forward as a state and we can honour the nine blessed souls who are now in heaven."