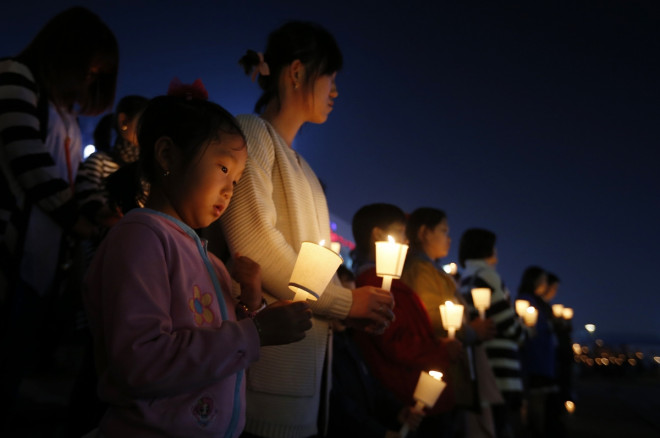 South Korean authorities have arrested four more crew members of the capsized Sewol ferry that has killed 150 people, with another 152 still missing.
The arrests bring the total number of crew detained to 11 as police raided the offices of companies linked to the ferry's owners.
A government official, Koh Myung-seok, told the Associated Press that rescue divers are now having to rip through cabin walls to retrieve victims.
"The lounge is one big open space, so once in it we got our search done straight away. But in the case of the cabins, we will have to break down the walls in between because they are all compartments," he said.
Most of the victims are students from the same high school in the city of Ansan near the capital of Seoul and Koh was adamant that authorities would not begin the salvage effort until they have exhausted all efforts to find survivors.
"Even if there is only one survivor, our government will do its best to rescue that person, and then we will salvage the ferry," he said.
Oh Sang-yoon, representing the South Korean government's emergency task force centre said in a statement that authorities are having to make extra room for bodies following the tragedy.
He said that the centre "is taking measures to accommodate additional bodies by placing mortuary refrigerators at the funeral halls in Ansan."
Twenty-two members of the ferry's crew out of the 29 on board are accused of being on the bridge of the ship when distress signals were released and the vessel began to sink.