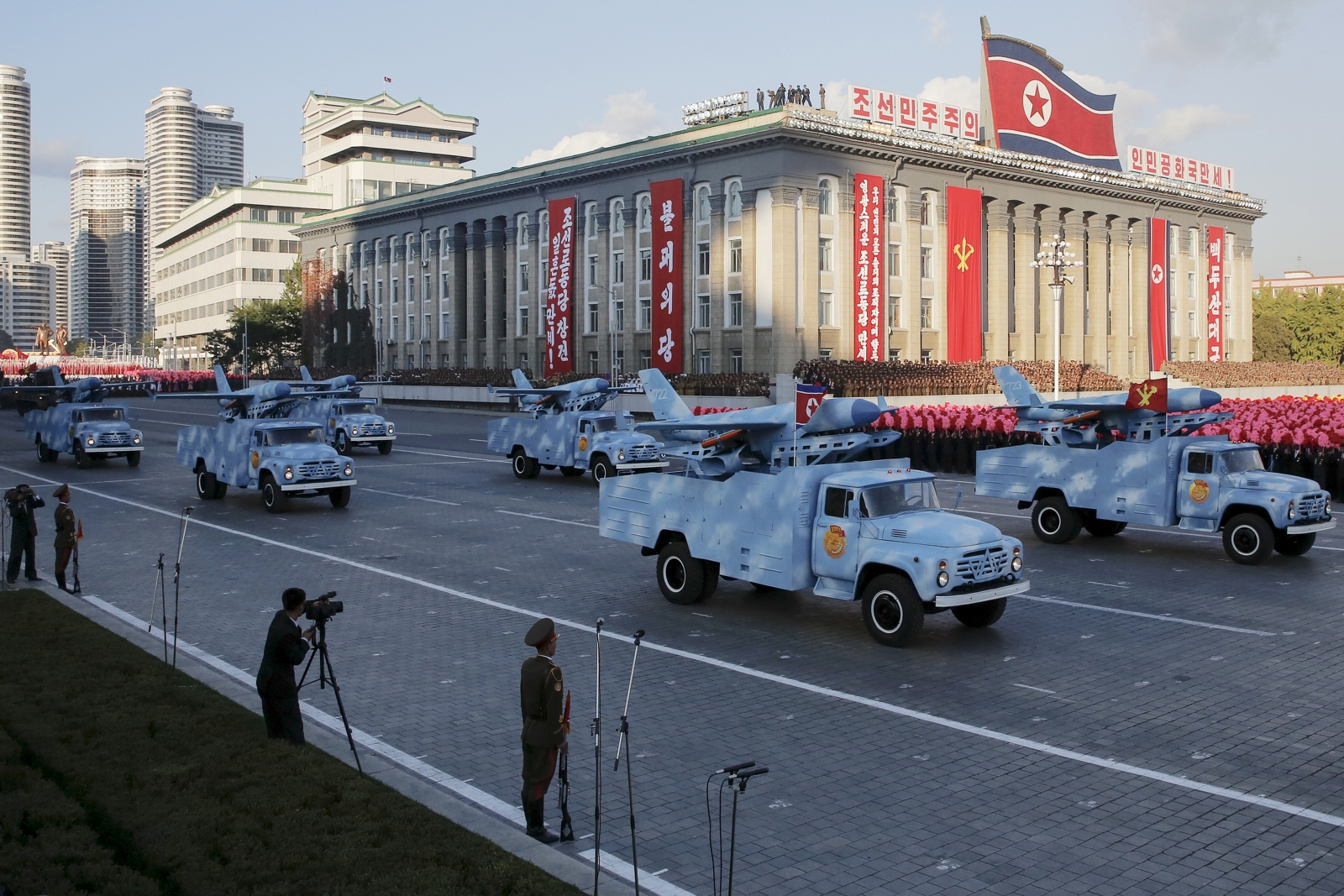 South Korea is poised to set up a new air defence system to shoot down North Korean drones violating its airspace. The South Korean military has already initiated plans for the new mechanism, which would involve laser weapons.
South Korean government departments Defense Acquisition Program Administration (Dapa) and the Agency for Defense Development (Add) have been pressed into action to come up with the new system. Seoul officials say they are open to either procuring or developing a new system that would bring down intruding unmanned aerial vehicles from North Korea.
"Amid growing worries about possible terror attacks by North Korea's unmanned drones, we are planning to secure a high-precision weapon which can detect, trace and hit a small aircraft," a South Korean defence official with knowledge of the matter told the Yonhap news agency. Currently, the South has to employ anti-aircraft guns or ground-to-air missiles to down incoming drones. In the past, South Korean soldiers have fired shots at infringing aerial vehicles, suspected to belong to the North.
"Depending on research and development (R&D) results, it will be determined whether the country can produce and deploy its own air defense system. If not, the military plans to import a foreign air-defense system to counter North Korean unmanned aircraft," the official added.
North Korea is known to have sent several drones, sometimes beyond its own territorial airspace, as part of its activities. In August alone, the South is believed to have detected incursions from Pyongyang-operated drones on at least five occasions but none of them were shot down.