Typhoon Chaba has battered southern parts of South Korea with heavy rain and violent wind that has killed seven people, while three others remain missing.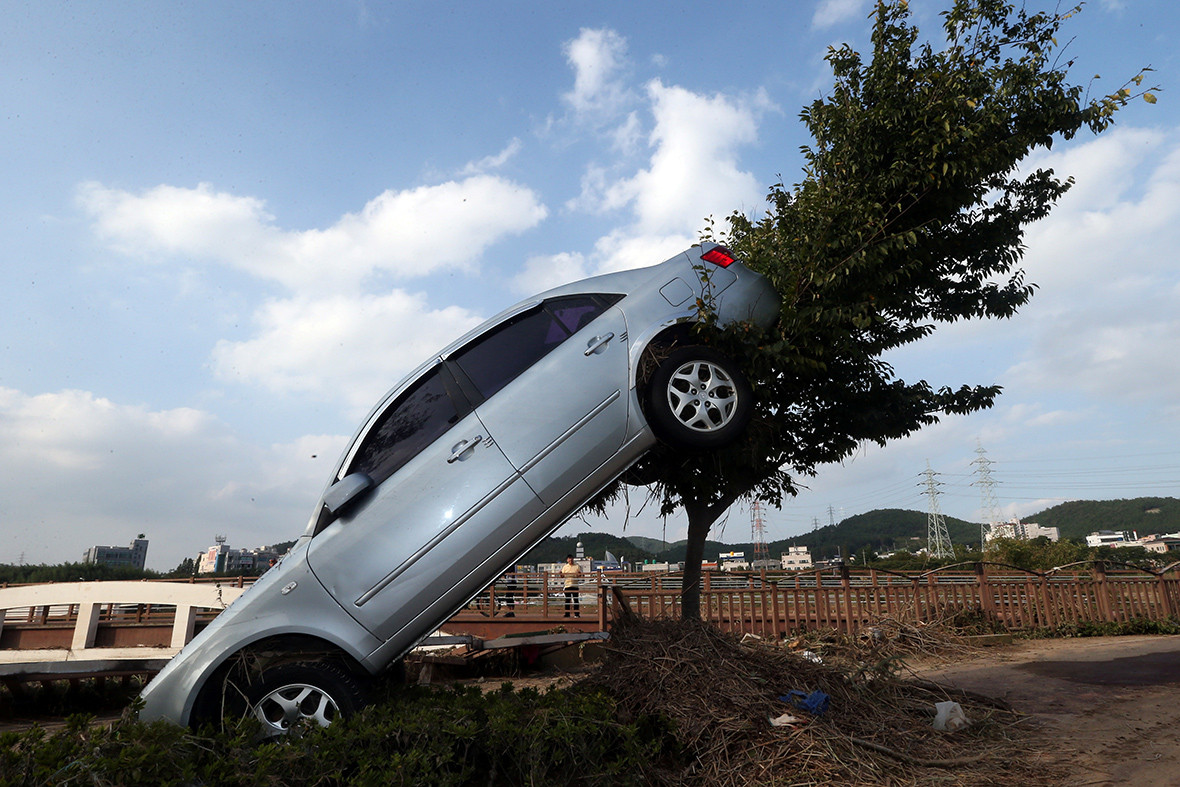 The storm hit the island of Jeju overnight on 4 October, resulting in hundreds of houses, shops and factories being inundated in surrounding areas, according to the Ministry of Public Safety and Security. Chaba has since left 190 people homeless and has left roughly 229,000 households without power. Photos show the extent of the damage caused, as cars were seen drifting among the floodwaters, while emergency services made various rescue missions to save those who were stranded.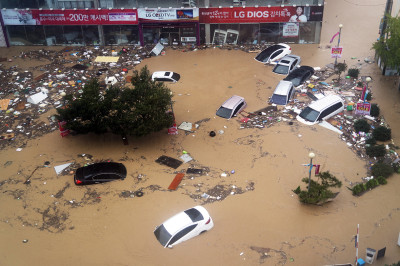 This is the second typhoon to hit the Korean Peninsula in past months. North Korea witnessed severe flooding when Typhoon Lionrock hit a remote area of North Korea in late August, killing around 130 people and leaving 400 others missing. The Red Cross estimates that 70,000 people were made homeless in North Hamgyong province.