South Korea's Foreign Minister Yun Byung-se is heading to Moscow to hold talks with top Russian authorities discussing the latest about North Korea's nuclear programme. Yun's visit has come amid high tensions in the Korean peninsula.
Although other bilateral issues are expected to feature in the talks between Yun and Russian officials, Pyongyang's nuclear activities are likely to dominate the agenda. This is Yun's first visit to Russia – which shares a border with the North – since he took over as the top diplomat in 2013.
"It has been five months since North Korea conducted its fourth nuclear test and 100 days since the United Nations Security Council approved new sanctions on North Korea. Amid this situation, we should check the bilateral relationship with Russia and international cooperation and coordination [on North Korea]," Yun told reporters as he was boarding the flight to Moscow, Seoul's Yonhap news agency reported.
The North is increasingly being isolated over its contentious nuclear activities and missile launches. Its traditional allies and veto-wielding powers such as China and Russia have been on the back foot over Pyongyang's increasing belligerent stance on its nuclear programme. The major powers, once staunchly supported the Kim Jong-un regime, but have become reluctant to show their support in the recent past.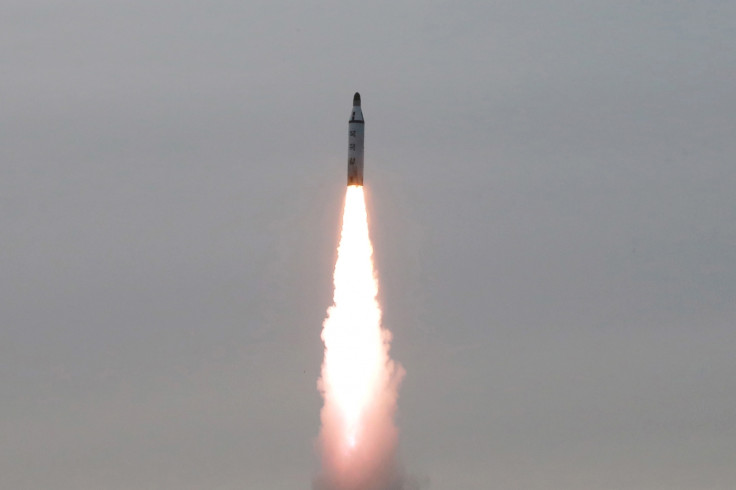 Yun has also been on a whirlwind tour to several nations including Cuba, Iran, and Uganda to gather support against the North and tighten the economic sanctions imposed by the UN.
Just ahead of his visit, Yun said: "Russia is an important partner for us regarding the denuclearization of North Korea and peaceful unification of the Korean Peninsula. We will have in-depth talks on ways to cooperate on the issues of North Korea and its nuclear program."
Moscow is also set to raise the critical issue of Seoul allowing the US to deploy the Terminal High Altitude Area Defence (Thaad) missile on its soil – a move strongly opposed by both China and Russia. Seoul and Washington have argued that the deployment is meant to protect from threats emerging from North Korea, but Beijing and Moscow are worried that the US is increasing its military foothold in the region.