The Yongbyon nuclear plant in North Korea is back online, according to a report by the International Atomic Energy Agency (IAEA). The site which is north of Pyongyang was used to reprocess plutonium for the nation's nuclear weapons programme.
The reactor was shut down in 2007 in an "aid-for-disarmament" agreement but in February of this year, US National Intelligence Director James Clapper said that it was being restarted to supply material for North Korea's ambitious nuclear weapons programme. Now, the IAEA has confirmed that the site has been reactivated after procuring satellite images which indicated "activities related to the five-megawatt reactor, expansion of enrichment facilities and activities related to reprocessing".
The agency's head Yukiya Amano said the data also shows the release of warm water at the facility which could be discharge from the cooling operations. "There are indications the reprocessing plant at Yongbyon has been reactivated," a spokesman of the IAEA was quoted by Reuters as saying.
The UN watchdog was denied access to North Korea in 2009 and could not confirm the extent of the progress at the plant. "However, as we do not have inspectors on the ground we are only observing through satellite imagery. We cannot say for sure. But we have indications of certain activities through the satellite imagery," Amano told journalists at a news conference in Vienna.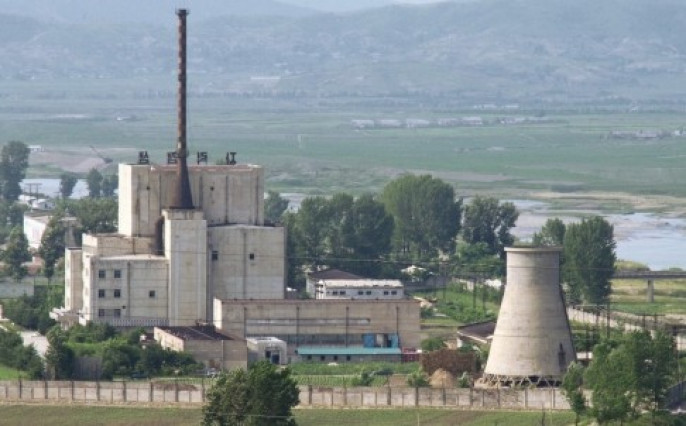 In 2013, the Kim Jong Un government stated that it would be restarting the reactor, the same year it also conducted a nuclear test, and experts at the US-Korea Institute at Johns Hopkins University in Baltimore, US, recently pointed out activity and movement of casks that could potentially be carrying chemicals, at the plant.
The reactor could produce enough plutonium to fuel one nuclear bomb per year. In May, Kim announced that North Korea would aim to normalise relations with "hostile" countries, two months before his government warned that it would use "a pre-emptive and offensive nuclear strike" against the US and South Korea if provoked.
South Korea reported that its neighbour had also conducted a failed ballistic missile launch on 31 May. The arms progress by North Korea has been a cause for worry for the UN which adopted tougher sanctions in March in a bid to increase international pressure on the country's nuclear weapons programme.