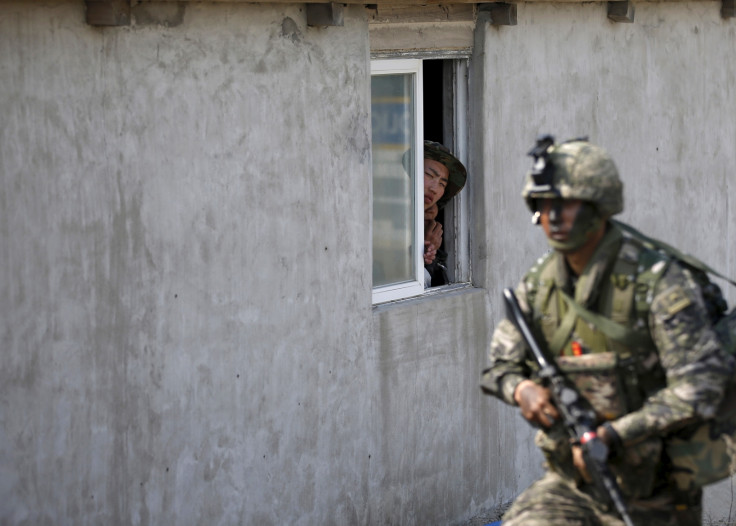 At least two soldiers have been killed and three others injured after a South Korean reservist soldier turned rogue and opened fire at a military camp in Seoul. The soldier later killed himself.
The South Korean army said in a statement the reservist "opened fire on his colleagues while receiving training at a military camp in Naegok-dong, southern Seoul, at 10.44 am today [13 May]."
One of the injured was said to be in critical condition and all the wounded are being treated in hospital. An investigation into the incident is under way.
"The shooter fired a K-2 rifle. Investigators are looking into what caused him to go on the rampage," army spokesperson Ko Dong-heun told Yonhap news agency.
In a similar incident last year, a South Korean soldier launched a gun and grenade attack on his comrades, killing five. The soldier, Sergeant Lim, was captured and later given the death penalty.