A South Korean special prosecution team on early Wednesday, 28 December put the chairman of the National Pension Service (NPS), Moon Hyung-pyo, under emergency detention. However, the team did not provide any further details about the arrest.
According to reports, the prosecutor has been looking into whether Moon was involved in the scandal that has engulfed President Park Geun-hye. The team was also trying to find out whether Moon pressured the NPS to back the $8bn (£6.5bn) merger of two Samsung Group affiliates in 2015, while he was the head of the Ministry of Health and Welfare, which oversees the pension fund.
Moon – whose house was raided on Monday on suspicion of abuse of power –declined to answer reporters' questions.
However, a day earlier, on Tuesday, the NPS head said that he would help prosecutor in the investigation, but did not comment when asked if he pressured the NPS to vote for the merger.
NPS, which is the world's third-largest pension fund, was a major shareholder in Samsung Group affiliates Cheil Industries Inc and Samsung C&T Corp when they merged in 2015. The tie-up was criticised widely as it is said to have boosted the founder family's control of the group at the cost of other shareholders.
After the detention of Moon, a spokesman for the NPS said it was "watching the situation", but refused to comment further citing the investigation process.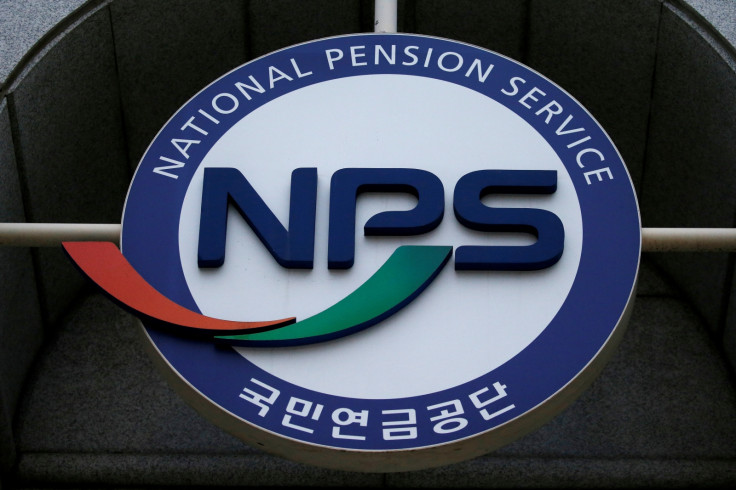 Samsung Group spokesman also declined to comment on the issue on Wednesday. Reports suggested that Moon could be held for around two days. Under South Korean law a suspect can be detained under emergency arrest without a warrant for up to 48 hours.