Russia on Tuesday (11 October) said that it would not be in favour of imposing arms embargo on South Sudan despite UN Chief Ban Ki-moon criticising President Salva Kiir's government in failing to cooperate with the UN peacekeeping mission.
The UN had threatened to impose embargo on arms in the world's youngest nation within five days after Ban released his assessment report about South Sudan. The Security Council had said that it found Kiir's government was not cooperating with the global body in honouring its commitments by deploying additional UN peacekeeping forces in the capital Juba and improve access for the UN troops already stationed there in order to protect civilians.
Ban submitted his report to the Council on Monday (10 October) and criticised the government saying it has done only little to fulfil its promises.
Russia's deputy UN Ambassador Petr Iliichev said on Tuesday (11 October) that Ban's report said that "South Sudan was not impeding or increasing difficulties, so it's a very neutral letter."
"Our opposition [to an arms embargo] doesn't change. Yesterday we were discussing Central African Republic, where an arms embargo is in place but the country is just inundated with weapons," Reuters reported Iliichev as saying.
In his letter to the council, the outgoing UN chief said "It will take some time to evaluate whether these commitments [by South Sudan] translate into improved freedom of movement on the ground or amount to business as usual."
As far as Britain is concerned, its UN Ambassador Matthew Rycroft said he would first discuss the issue with the other council members to understand how far Kiir's administration has worked along with the UN in doing its duties before pushing for an arms embargo on South Sudan.
"If we find that there isn't that full cooperation then yes, it'll definitely be time to look again at the arms embargo," Rycroft said.
David Pressman, US Deputy Ambassador said he expected the council would have had a "robust discussion" to arrive at a resolution. But the council is expected to meet again on 17 October in South Sudan to discuss the situation.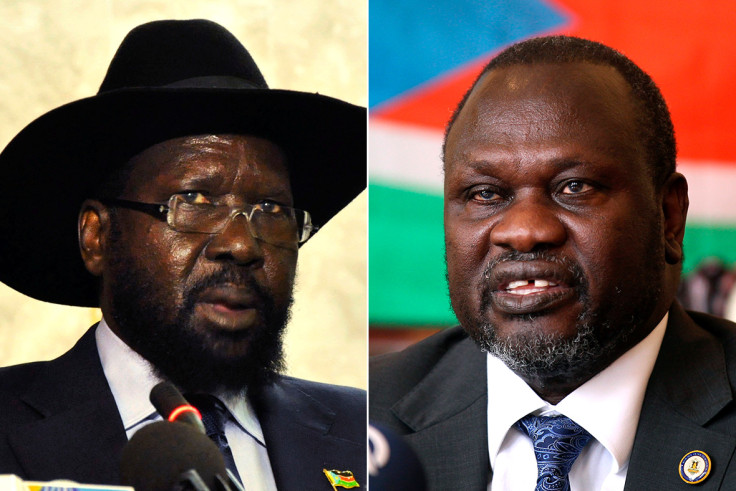 Earlier in September, Kiir had agreed to deploy 4,000 extra troops in the country after intense clashes between forces loyal to the president and his former deputy and rebel leader Riek Machar killed more than 300 civilians, and two Chinese troops part of UN peacekeeping mission.
Political rivalry between the two leaders from different ethnic groups is said to have led to a civil war in the country in 2013, following which they signed a peace deal a year ago. However, the fighting was reported to have continued. Machar was expelled from the vice president position after he fled the country post the July violence.