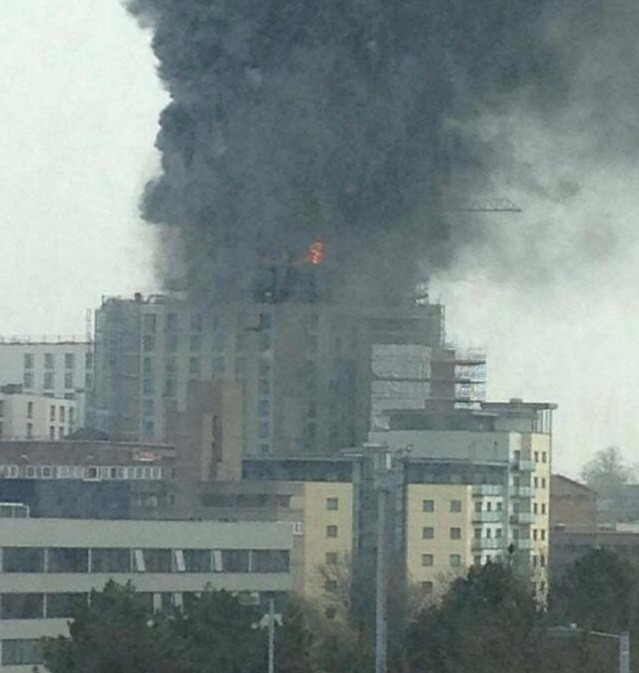 Southampton University's under-construction Mayflower Halls student halls of residence burst into flames after a reported explosion rocked the campus.
Hampshire Fire Service was called to the 10-storey building at 12.50pm and sent 85 firefighters in 15 fire engines to tackle the blaze.
The city centre tower, which is due to open in the autumn, was evacuated of workers as acrid black smoke billowed from the tower block.
Police taped off the surrounding area as fire crews dampened the building. A spokeswoman has since said flames have been extinguished.
Roads into and around the city centre have been closed as a result of the fire, the cause of which is not yet known.
An investigation has been launched.