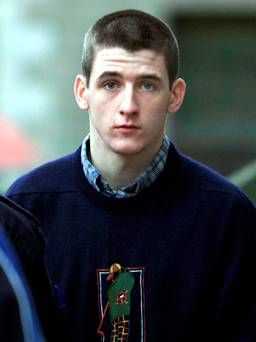 A Dublin gangster has been killed in Spain by a masked gunman. Gary Hutch was shot dead by the balaclava wearing attacker as he returned to his apartment in the town of Mijas, on the Costa del Sol, after a run.
The shooting happened at the Angel de Miraflores complex, near Marbella, just after 11.30am yesterday morning. (24 September) The apartment block was within a gated community and the area is said to be popular with Irish and British ex-pats.
The 34-year-old was pursued on foot and chased around the swimming pool before he was hit by a barrage of bullets. The killer - and possibly an accomplice, then fled in a car that was later found on fire nearby in Marbella.
A local lifeguard told The Irish Sun: "I was the one who identified him. He lives in a ground-floor flat but I don't know his name or much about him. He's very reserved."
"We thought at first it was a terrorist," said one shocked neighbour. "There were lots of shots, around a dozen, and then we saw him running away."
A spokesman for the emergency services confirmed the killing in astatement which said: "We received a call at 11.39am advising us of a shooting. We immediately informed police and paramedics. They arrived to find a man had been shot dead and the suspected gunman had fled the scene. Paramedics could do nothing to revive him and he was pronounced dead."
Hutch, a convicted armed robber and the nephew of former gangster Gerry "The Monk" Hutch, had escaped previous attempts on his life. The apartment block was within a gated community. He was well known to the Irish police and reportedly left the Irish Republic some years ago because of inter-criminal gang feuds in Dublin.
It is the second violent death in the Andalucia town of Mijas in the past week after a Colombian man was shot dead in his car last week in a suspected drug-related crime.