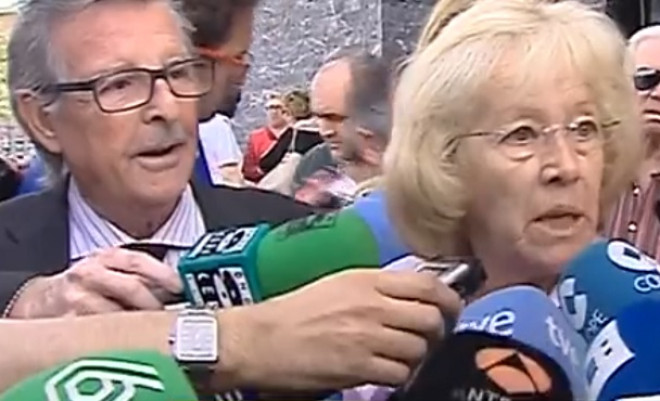 A Spanish woman has been sentenced to prison for setting her daughter's rapist on fire almost a decade ago, an appeals court has ruled.
Appeals for reprieve, requests to postpone the sentence and petitions to free her have failed to win clemency for Maria del Carmen García and she was sentenced to five-and-a-half years in jail.
García was jailed for setting on fire Antonio Soriano in a bar in the town of Benejúzar, 30 miles from Alicante in 2005. Soriano had been sentenced to nine years' imprisonment for the rape of García's then 13-year-old daughter in 1998. He was in the bar because he had been released from jail on a three-day pass.
Soriano passed Garcia in the street and allegedly taunted her about the attack before he walked into the bar. He is reported to have shouted at Garcia: "How is your daughter?"
She followed him, doused him in petrol and lit a match, then fled. She was arrested in Alicante on the same evening. Soriano, who sustained 60% burns, died 11 days later in a hospital in Valencia.
Antonio Ferrendez Lopez, the owner of the bar, told the Telegraph: "Soriano was standing at the bar very close to me when the woman walked in. She didn't acknowledge anyone but walked up to Soriano, who was drinking a coffee, put her hand on his shoulder and turned him round to face her.
"Then she pulled the bottle she was carrying from under her arm and began to tip it over him. At first I didn't realise what was happening, but then I smelt the petrol. I jumped up and tried to grab her, but when she struck a match I got clear."
García was granted conditional release in 2006 after she was held in prison for a year after the attack. Her original sentence of nine-and-a-half years was reduced to five-and-a-half because of a temporary mental disorder.
The High Court of Justice of Valencia ruled that that sentence stood and has ordered her immediate custody.
Her lawyer, Joaquín Galant, said that two applications requesting a suspension of the sentence because of her mental health had been rejected. The appeals were based on a section of the Criminal Code which states that no person with a "serious and irreversible" disease should be imprisoned.
The defence has submitted a third request for the court to suspend its decision. It will be heard on 4 June.