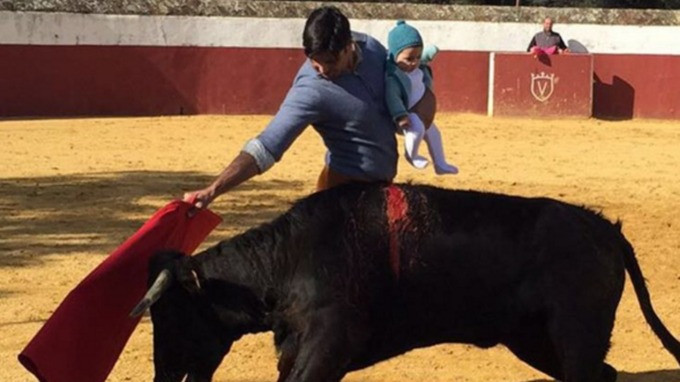 A Spanish bullfighter was criticised after posting an image of himself holding his baby daughter in on arm and battling a bull with the other. Francisco Rivera showed off the image on Instagram, which features his five-month-old daughter Carmen, with the message: "Carmen's debut, she is the fifth generation of my family to fight."
The post received 5,580 likes, however some accused Rivera of putting the child in danger.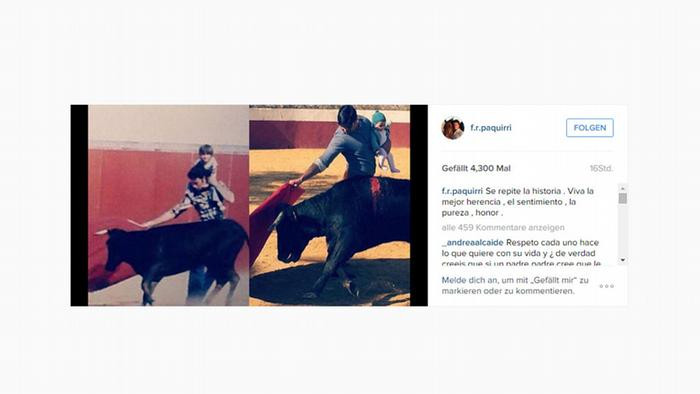 A couple of hours later, he replied with another post, showing the original picture alongside one of his father holding him as a boy while battling a bull. "History repeats itself. The best legacy alive, feeling, purity, honor," reads the caption.
Though banned in Catalonia and the Canary Islands, bullfighting remains popular in other parts of Spain, where it is considered a key part of traditional culture.