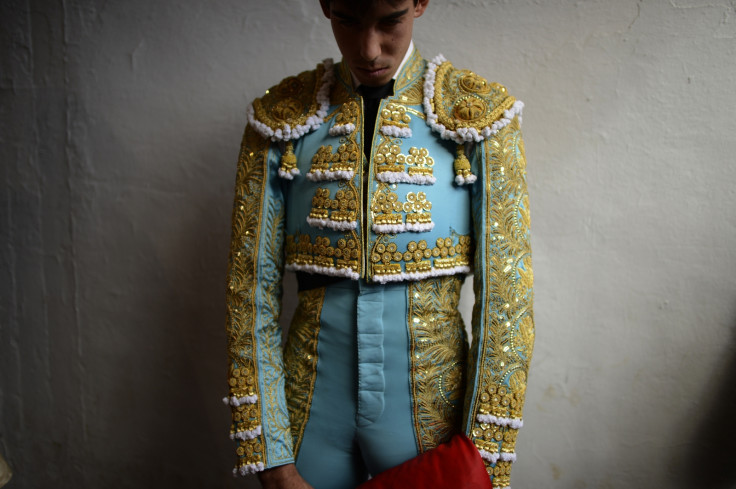 A Spanish bullfighter has been left with serious injuries after being gored in the neck twice.
The incident occurred as Saul Jimenez Fortes was competing at the San Isidro festival in Madrid on Thursday (14 May) night.
The matador from Malaga was fighting his second bull of the day, when the animal – which was covered in blood from being impaled with metal and wooden objects – gored Fortes in the stomach.
After being floored by the impact, the raging bull lifted Fortes' onto its horns, stabbing him in the neck twice.
The bullfighter managed to get to his feet, while plugging his bloody neck with his hand before being carried away to safety, as other matadors distracted the bull.
Fortes received a 15cm gash to the neck, narrowly escaping death as the bull missed his carotid artery.
The matador received immediate surgery by an in-house doctor at the Las Ventras bullring, who said that the bullfighter had said he wanted to return to the arena to kill the animal.
"He said 'give me a couple of stitches and I will go out and kill the bull'," Las Ventras surgeon, Dr Maximo Garcia Padros said. Fortes is said to have come back "down to earth" when he removed his suit and saw the extent of his injuries.
The bull was later killed by another matador.
Some reports have said this was the second time in two years that Fortes had been gored.