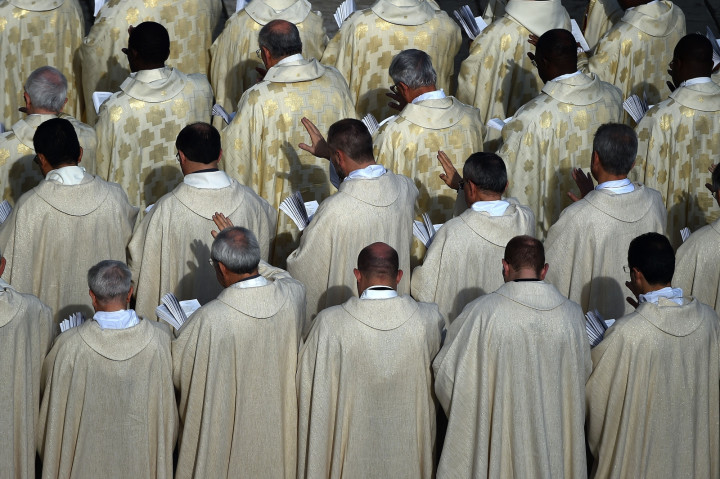 Three priests and a religious studies teacher have been arrested over child sex abuse claims in Spain.
The men were held by police in Granada over historical allegations which prompted Pope Francis to order the men to apologise when they emerged.
Spain's national police held a 61-year-old priest named as Roman, as well as fellow clerics Manuel Morales and Francisco Javier Montes and the teacher, who has not been named.
The spread of sex abuse allegations to Spain has led the Archbishop of Granada, Francisco Javier Martínez, to prostrate himself before the cathedral altar to beg forgiveness during mass.
The accused priests were reportedly former members of a church brotherhood called 'Hermanos Focolares' before they were expelled. Reports said they were being detained in solidarity confinement on Monday [24 November].
A 24-year-old man levelled allegations of abuse against them. He claims the abuse happened when he was a child.
Spain's interior minister Jorge Fernández Díaz said an investigation was launched "some time ago". He added: "We have long since declared a secret proceedings are open. This morning the police proceedeed to arrest and remand in custody four people. I cannot go into detail."