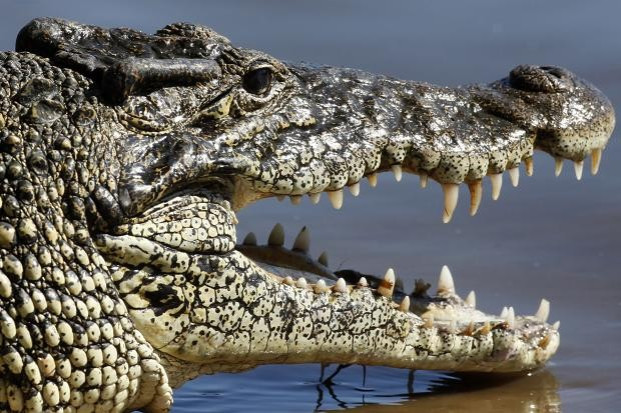 Police in Marbella are on the hunt for another crocodile, just days after a seven-foot predator was found dead near the Spanish resort.
Holidaymakers have been warned that a second reptile could be on the loose after footprints were found near the resort of Mijas that did match those of the first beast, discovered on Monday.
Mijas mayor Angel Nozal said: "We've been told the first footprints found do not appear to ­coincide with the dead reptile's. The search is continuing."
The beast, dubbed locally as the Costa Croc, was first sighted last month near a golf course east of Marbella.
However, the gardener who raised the alarm after spotting the creature also insisted he had seen a bigger animal than the one that was found.
Warning signs have now been erected around the lakes saying in Spanish: "Grave danger. Crocodile on the loose."
Despite growing fears that the reptile could pose a serious danger as it emerged from hibernation to look for food, British tourist are said to be making light of the situation.
"Most of our British clients think it's a bit of a joke really. After all the hoo-hah with horse meat, we're thinking of offering croc-burgers if we catch it," Golf shop manager Richard Seamark told the Daily Mail.
"We've had problems in the past with wild boar and put up fencing round the golf course five years ago because they were coming in and digging up the greens looking for food. We never thought though they might be a good crocodile deterrent.'
James Bond star Pierce Brosnan and singer Julio Iglesias have summer homes near the lakes where the first crocodile was found.