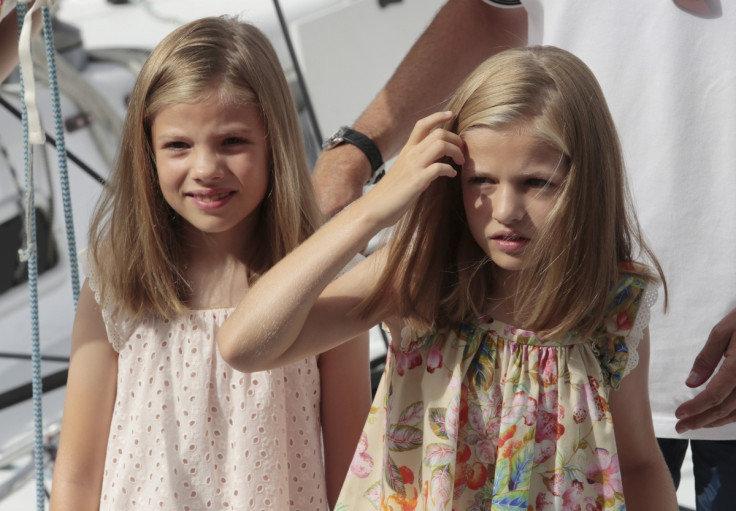 Nine-year-old Princess Leonor of Spain, the next in line for the throne, has been honoured with her own postage stamp. The Princess of Asturias will be featured in 310,000 stamps celebrating the Princess of Asturias Awards that will be released in Spain on 2 October.
The special stamp collection, entitled "Grand Prizes," will be priced at €1 ($1.12/£0.74) per stamp, according to Spanish magazine Hola. Each stamp will measure 40.9 x 28.8 millimeters and will feature a portrait of the young princess along with an image of the Campoamor of Oviedo Theatre, where the 23 October awards will be held.
According to Hola, this will be the first year the awards will be under the name Princess of Asturias, as it was formally under the title of her father, Prince of Asturias, for nearly 35 years. During the last awards, Leonor's father presented the awards as King Felipe VI of Spain.
Pulzo reported that the stamps will be sold from 2 October until 31 December 2017. Spain's El Mundo added that the stamps will also bear the coat of arms of the Princess of Asturias Foundation, which organises the awards. The stamps will retain their value until it is ordered otherwise, El Mundo reported.
Leonor's father was also nine years old when he first appeared on a Spanish stamp, with the title Felipe of Borbón, Prince of Asturias and Basilica of Covadonga in 1977. Young Leonor is set to turn 10 on 31 October.