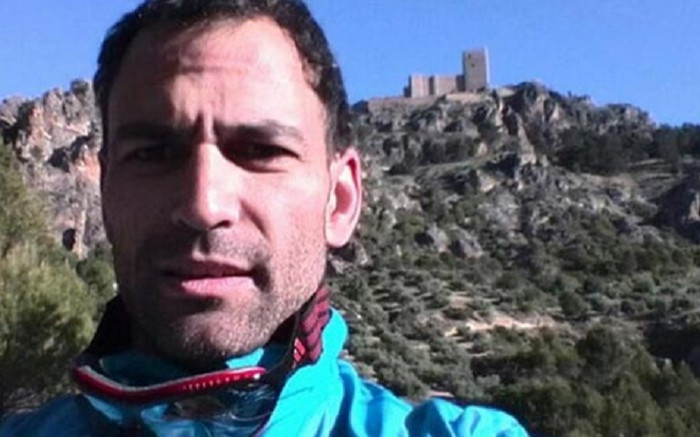 A Spanish television chef has died after his parachute failed to open during a base jump at the International Air Festival.
Darío Barrio, 42, collided with a cliff face in the Sierra Segura mountain range in Spain's Jaén Province on Friday after his wing suit malfunctioned.
Paramedics were called to the scene in the Andalucian village of Segura de la Sierra but were unable to revive him.
Barrio's final moments were captured on camera by onlookers who had gathered to watch his jump.
Festival organisers suspended all activities after the incident and expressed their grief at the tragedy.
Employees at Dassa Bassa, the restaurant owned by Barrio, were informed of the news but as yet have declined to issue a public statement, the Epoch Times reported.
Condolences poured in on social media, with Spanish comedian Goyo Jiménez saying on Twitter that he was "in shock". Comedian and actor Miki Nadal described Barrio as "brave, funny, hardworking, generous and a fighter".
Meanwhile, Paco Roncero of La Terraza del Casino told his Twitter followers that he was "coping with the loss of a great friend".
Fellow Spanish chef José Andrés, who is based in the US, said a "huge friend" has been sent to "sleep in peace" and that "the sky will eat much better".
Barrio, who was believed to have been an experienced sky diver, began cooking at the age of 14 and studied in various parts of Spain. He also developed his culinary skills at various internships and jobs at a number of restaurants.
He became a household name in Spain after appearing on the television programme Todos contra el Chef.
Barrio earned several awards for his cooking and was known as a fan of healthy eating and balanced diets. He was also a sports fan and had taken part in the New York City Marathon.
Watch footage of Darío Barrio's final flight below: