Spate of Gang-Rapes over Weekend Shames India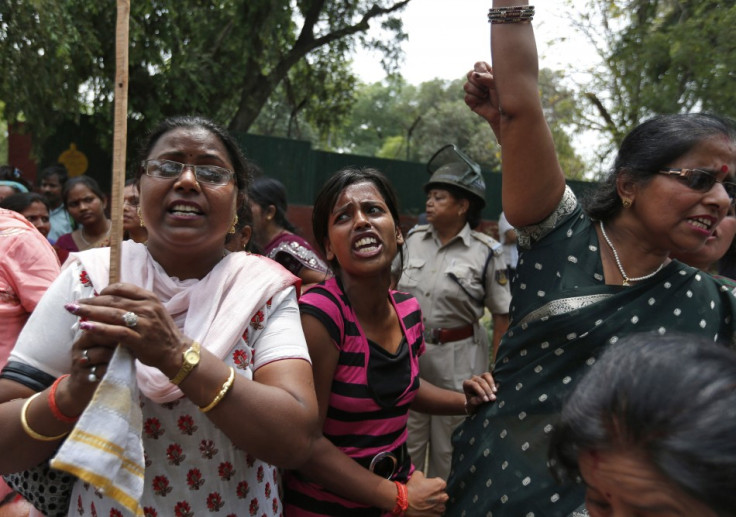 Despite India's vigil against rising sex attacks on women, several gang-rape cases were reported over the weekend, including one in which a 12-year-old victim was killed and thrown in a farmland following brutal sexual assault.
In Thane, in the suburbs of the financial capital Mumbai, the little girl was abducted on her way back from school and was raped. The girl was from the Kaman village in Vasai area of Thane district, the Hindustan Times reported.
She had left for school in the morning of 16 January, but never returned. It is believed that her abductors took her to a farm and raped her, police said.
The family lodged a complaint, and her decomposing body was found on Sunday afternoon on the farm. According to the police, the postmortem revealed the girl was raped before the murder.
Meanwhile, a working woman returning home at night was abducted and gang-raped in the eastern industrial city of Kolkata on Sunday night.
The incident happened barely weeks after another gang-rape in the West Bengal triggered a political conflict.
The 21-year-old woman, an employee in one of the city shopping malls in Kolkata, was allegedly gang-raped while returning home after work on Sunday evening.
The seriously injured woman is being treated in the Howrah State Hospital in Kolkata.
After alighting at the Hastings crossing in the heart of the city, she hailed an auto rickshaw (three-wheeled motor cab) in which she was the lone female passenger.
"The woman has alleged that as soon as she got into the taxi and crossed the Princep Ghat area adjoining the Ganga, five men forced her out of the taxi after threatening her with a weapon, took her inside a parked truck and took turns to rape her. They then finally abandoned her near a ground adjoining the Army barracks and fled," the police said, according to the Times of India.
The report said the woman lay on the ground bleeding the entire night and in the morning, took a ferry to the hospital. Police said her condition was critical.
In another shocking incident that took place in northern India on 30 December, two youngsters raped a 23-year-old woman and killed her by slitting her throat. They then doused her with petrol, set her afire and dumped the body in the jungle.
The half burnt body of the woman was found in the Radi jungle of Uttarkashi, as police searched the area on the lead given by the arrested men.
The investigators said the woman was lured away by one of the accused on the promise of marriage and was raped. A collaborator joined the macabre act, and when the woman protested over the marriage promise, the duo killed her and burnt the body. They also stole her mobile phone and earrings.
© Copyright IBTimes 2023. All rights reserved.