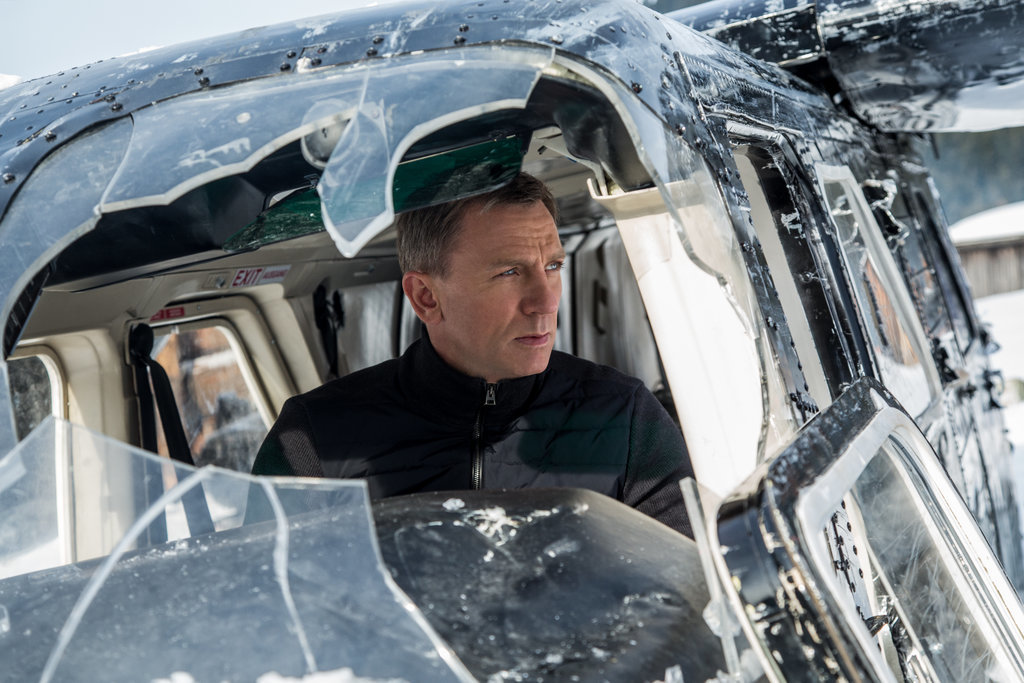 James Bond is one of the biggest film franchises in the world but even the most devoted fans will be surprised to learn of its impact on the industry. New research suggests the entire 007 brand will be worth an estimated £13bn ($19.9bn) following the release of the latest movie, Spectre.
The British spy has returned to the big screen with Daniel Craig reprising his role in Sam Mendes's film, which was released on 26 October. Specialists at the London School Of Marketing have estimated the Bond brand has generated £9bn from box office sales with £2bn from DVD sales and £2bn from merchandising and co-marketing.
Skyfall, which was released in 2012, is credited as the most successful Bond instalment to date, grossing a staggering £750m at the box office, while 1964's Goldfinger and 1965's Thunderball, both starring Sean Connery as the spy, follow closely behind grossing approximately £675m each.
According to the specialists, the earlier Bond moves were more profitable as production costs were lower with an estimated budget of between £20m and £30m – a stark difference to the budget of Spectre, which is said to have cost around £300m to make. Craig, 47, is reported to be the highest-earning Bond actor with an alleged salary of £25m for Spectre.
James Bond in numbers:
£13bn: Estimated worth of entire James Bond brand
£25m: Daniel Craig's reported salary for Spectre
£750m: Amount 2012's Spectre grossed at box office
£47m: Salary Sean Connery is said to have received from Diamonds Are Forever
However, Connery, 85, is believed to be the most successful 007 actor due to revenue and profit shares. Taking into account inflation, the specialists estimate the actor earned as much as £47m for the 1971 film Diamonds Are Forever alone. According to the data, each Bond movie that has been released recently brings in box office returns of just over four times the amount of their production costs. In comparison, the return was 20-fold in the 1960s and 1970s, with the decrease credited to the reliance on expensive special effects.
Explaining their findings, Jacques De Cock, faculty member of the London School Of Marketing, said: "The James Bond franchise is a juggernaut. It combines drama, humour, suspense, romance and intrigue to make it the giant it is. It's very good at casting the perfect Bond and one who fits the moment. All have the same characteristics – he's his own man who doesn't follow convention, he's classy and never loses his sense of style and he's tech savvy.
Watch the Spectre trailer:
"The actors combine toughness and class – Roger Moore was more class than toughness, whereas Daniel Craig is more toughness than class to make him more relevant. As with all great brands, it plays on nostalgia too. Who isn't going to watch the new movie?
"Bond has become a British institution. Underlying all of this is a brand which is cleverly marketed and appeals to sponsors keen to bank on its profitability. Take product placement and marketing tie ins. These add between £80m and £150m to the film's revenue, which pretty much pays for the whole production."
In Spectre, it is believed that at least 17 brands have advertised their products throughout the film, including Tom Ford, Sony, Aston Martin and Omega. De Cock says of the endorsement deals in the Bond films: "Any brand linked to Bond is almost guaranteed a return on their investment; 14 brands have already associated themselves with Spectre, four of which – Heineken, Aston Martin, Omega, Tom Ford – also paid for association with Skyfall so must be happy with the return. This proves just how valuable that link with 007 is for these brands.
"The Bond brand is one of the strongest out there. Could it be destroyed? Only if a high-profile Bond badmouths it but without doubt the brand is bigger than the actors who play the title role, as its proved time and time again. However, the current enthusiasm for Spectre can only enhance the brand and make the marketing partners very happy."