Spectre movie: Where to watch Daniel Craig's 'final outing' as James Bond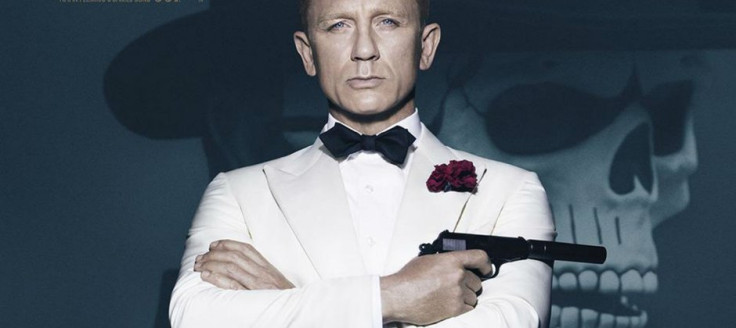 It took 128 days to make and cost almost £200m ($307m) but Spectre is almost here. On 26 October, the 24th James Bond movie will be unveiled in the UK. Following rave reviews, the hype surrounding Daniel Craig latest outing as the British superspy has reached fever pitch. Still trying to decide where you want to watch Spectre? Here are a few ideas...
Get 007 24/7
If you would like nothing better than a Spectre marathon, then a Vue cinema offering 24-hour non-stop screening is right up your street. Hull's Princes Quay, Westfield London and Leeds's Kirkstall Road will be giving fan a James Bond fix from 26 October to 1 November.
"We are delighted to be able to open the cinema for 24hrs to celebrate the 24th Bond film Spectre for its opening week," said Vue Westfield London's general manager, John Howard. "Our customers can enjoy the big screen experience whenever they want and even watch it multiple times with greater flexibility than ever before."
Movie and Martini
At 148 minutes, Spectre is officially the longest Bond movie ever. What better way to enjoy the experience than with a cold martini (shaken, not stirred, of course) at the Notting Hill Gate cinema, where your cocktails are served. The lovely Edwardian cinema is part of the Picturehouse group and features ornate decor and plush seating.
Spectre party
On 27 October, James Bond aficionados going to watch the latest instalment of the 007 legacy at Odeon Worcester will be given the red-carpet treatment. Think champagne reception, Bond girls and popcorn. "We are going to have the full works: red carpet, Aston Martins, paparazzi and Bond girls," said Scott Jenkins, from Worcester-based Marmalade Soup, who is hosting the event. "I think everyone is going to really enjoy the VIP treatment.
In 3D
If you are disciplined enough wait a week, you can watch James Bond in all his globe-trotting glory in 3D. Spectre will be digitally remastered for Imax cinemas ahead of its worldwide release on 6 November. "After the record breaking global success of Skyfall, we're thrilled to bring the next chapter in this legendary franchise to fans in 2015," Imax Entertainment CEO Greg Foster said in March.
© Copyright IBTimes 2023. All rights reserved.