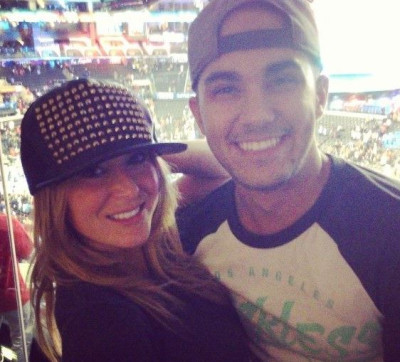 Alexa Vega and Carlos Pena Jr. have reporetdly tied the knot at the Grand Velas Riviera Nayarit in Puerto Vallarta, Mexico.
The 25-year-old Spy Kids actress took to her Twitter account to express her excitement ahead of the big day writing, "Wow... I'm getting excited nervous!!!! Ahhhh!!! #CountDownToAisle," later added, "Mrs. PENAVEGA."
Vega was previously married to Napoleon Dynamite producer Sean Covel for two years, before splitting up in July 2012.
The 24-year-old Nickelodeon star and Vega had announced their engagement last year in September. She had previously revealed that the Big Time Rush singer is nothing like the men that she usually dates.
"Carlos was the exact opposite of what I would go for. All the other guys I've ever dated were over 6'3″. The guy I dated right before Carlos was 6'9″ and they were all tall, lanky, white guys and never actors," Vega shared with Access Hollywood. "Carlos is a small, Latin, hot, fiery man."
"He's amazing and he really pushes me to best level, which is very important," she added.
Meanwhile, Vega showed off her sexy side as Killjoy in the Robert Rodriguez film Machete Kills.
"The first time I walked out in my outfit on set, everyone was like, 'Wow, you're not allowed to wear that,'" the former child star told The Hollywood Reporter. "This was all about owning my sexuality. I worked really hard for it in a way that I never had to work hard for something else before."