British Tourist Denied Entry to Sri Lanka for Disrespecting Buddhism
A British tourist has been barred from entering Sri Lanka for 'disrespecting Buddhism' after immigration officials quizzed him about a tattoo of Buddha's head on his arm.
Local newspaper Lankadeepa Sinhalese reported that Antony Ratcliffe, 42, was forbidden to enter Sri Lanka because he demeaned Buddhist values when asked about the tattoo.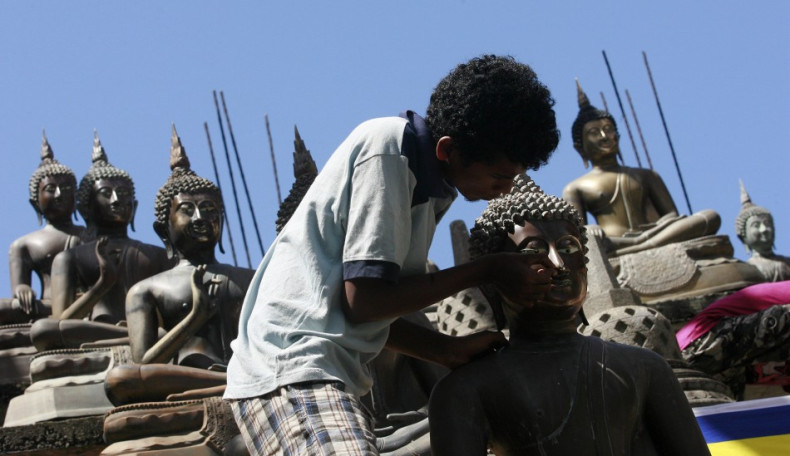 One of the immigration officials told the newspaper: "When questioned about the tattoo, he spoke very disrespectfully about Buddhism."
The officials at Bandaranaike International Airport in Colombo decided that it was best to deny him entry to the country for his own safety. They felt his opinion regarding Buddhism would offend locals and might provoke an incident.
"If he expressed such views after entering the country, it would have been a threat to his own safety," said the unnamed immigration official.
An airport source confirmed the incident, but did not disclose the reason behind the decision to turn Ratcliffe away.
According to a BBC report, Ratcliffe was passing through Sri Lanka en route from London to Malaysia. He denied any intention to disrespect local customs.
"I like the artwork in tattoos obviously and, due to my belief in Buddhist philosophy, which I have followed for many years, I thought a quality tattoo of the Buddha was rather apt. It wasn't something I took lightly or did on the spur of the moment," he said.
According to the Central Intelligence Agency, 70 percent of the population in Sri Lanka follow the Theravada branch of Buddhism, which is recognised as the oldest branch of the religion. Ill-treatment of Buddha images is considered taboo in the country, and foreign nationals are strongly encouraged to respect local decorum and religious sensibilities.
Last August, a Sri Lankan court sentenced three French nationals to six months in prison with hard labour, suspended for five years, for posing with Buddha statues and pretending to kiss one of them.
In 2010, the American R&B singer Akon was denied entry to the country after one of his music videos showed scantily clad women dancing around a Buddha statue.
According to the BBC, around 100,000 British citizens visited the island nation last year, accounting for 10 percent of the total number of tourists.