Sri Lanka Government Hand Seen in Violence against Tamils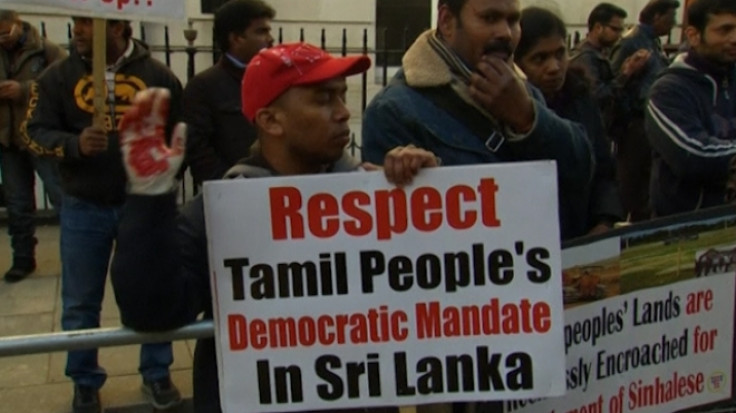 Sri Lankan authorities have been found to have permitted horrific war crimes, including sexual violence, against Tamils after the separatist movement was crushed in 2009, according to the UK Bar Human Rights Committee and International Truth & Justice Project.
Tamils were victims of abduction, rape and water tortures, according to testimonies given by 40 people who were detained by the government. The Tamils also said they were beaten with pipes and burnt with cigarettes.
The report comes a week before a UN Human Rights Council debate on a possible resolution calling for an international probe into the alleged ethnic violence in the aftermath of the suppression of the Tamil separatist movement.
The US-led resolution is also expected to call for an international probe into alleged war crimes on the island.
AFP quoted Yasmin Sooka, a top South African human rights lawyer and UN adviser, as saying that the "widespread and systematic violations by the Sri Lankan security forces occur in a manner that indicates a coordinated, systematic plan approved by the highest levels of government".
He has compiled a report titled "An Unfinished War: Torture and Sexual Violence in Sri Lanka 2009-2014", which documents medical and psychiatric examinations of Tamils who tried to migrate to Britain after facing abuse in Sri Lanka.
"Their credible accounts, documented by nine independent lawyers from Western and Asian countries, establish a prima facie case to answer for post-war crimes against humanity involving torture, rape and sexual violence by the Sri Lankan military," Sooka said.
About 100,000 people died in Sri Lanka's 37-year-long civil war between Tamil separatists and Lankan forces, according to UN data.
Government forces killed about 40,000 people towards the end of the uprising in 2009, various rights groups have alleged.
Recently, Sri Lanka arrested two human rights activists on charges of abetting terrorist activities.
Human rights adviser Ruki Fernando and a Roman-Catholic Pastor Praveen Mahesahn were arrested using an anti-terrorism law that was instrumental in crushing the separatist movement.
However, they have been released but continue to face harassment by the Sri Lankan government, according to a Reuters report.
The US has drawn attention to human rights issues in Sri Lanka and urged the government not to persecute activists trying to uncover abuses.
"It is disturbing that the government of Sri Lanka has taken punitive measures against its own brave citizens who have devoted their careers and lives to investigating alleged human rights abuses by both sides during Sri Lanka's long and brutal civil conflict," Jen Psaki US State Department spokeswoman said in a statement.
"These detentions and the continued harassment of those who support the quest for reconciliation and accountability send a chilling effect across Sri Lanka's vibrant civil society, and undermine Sri Lanka's proud democratic traditions."
© Copyright IBTimes 2023. All rights reserved.