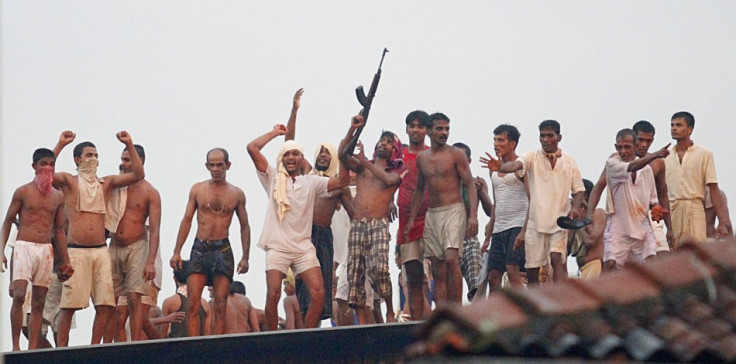 At least 27 people, majority of them inmates, have been killed and several others injured as a deadly clash between the police and inmates erupted at Sri Lanka's high security Welikada prison.
The riot broke out as police Special Task Force (STF) commandos were carrying out a search for drugs and smuggled mobile phones into the jail premises.
"When they were coming out, prisoners started to attack them with stones. The STF used teargas and the prisoners fired at the STF," said police spokesman Prishantha Jayakody.
The inmates also broke into the prison armoury and captured weapons including machine guns. Inmates were seen waving rifles on the roof of the building.
The standoff between the inmates and the commandos lasted several hours in which many prison officers were held hostage. There are also fears that several prisoners might have escaped the facility during the standoff.
"The search operations are continuing to clear the place and recover the weapons and also to find the escapees," Prisons Commissioner P W Kodippili told Reuters.
The majority of the dead appeared to be inmates though there are reports of death of one STF officer. The identities of the victims are yet to be determined.
The situation has been brought under control with the help of the army.
"Police requested our assistance and we deployed troops at the Welikada prison," said army spokesman Ruwan Wanigasooriya.
The Welikada prison houses nearly 4,500 inmates including members of the former Liberation Tigers of Tamil Eelam (LTTE) movement. It was not clear whether they were involved in the riots.
It is the worst prison riot in over two decades in the island nation. In July, 1983, 50 ethnic Tamil prisoners were massacred at the Welikada prison by Sinhalese prisoners during ethnic violence in the country.