A suicide bomb attack on an army training camp in southern Yemeni city of Aden has killed at least 45 people, and wounded 60 more people on the morning of 29 August, according to Yemeni security officials.
Victims were taken to three hospitals and medical staff from Al-Wali hospital in Aden stated some of them later succumbed to their wounds in the hospital. The death count from the blast may increase further.
An official told AFP news agency that one of the bombers drove into a gathering of new recruits – planning to journey to Yemen's northern border region to take part in the country's civil war – at the camp in Aden
Amaq news agency – Isis' official media tool – put the death toll higher, saying the attack had killed about 60 new recruits.
"Around 60 dead in a martyrdom operation by a fighter from Islamic State targeting a recruitment centre in Aden city," the statement said in a brief statement.
Around 45 bodies were brought to the hospital that is run by Medicins Sans Frontieres in Aden's Mansoura district, a hospital source told Reuters news agency.
At least 60 other injured people were also brought to the hospital run by the charity, a spokesperson for the group said. The city which is a make shift temporary base for the internationally recognised government, has a witnessed a host of bombings and shootings targeting security forces and other officials.
The victims of the bombing, all male, according to AP, were at a staging area next to two schools and a mosque where they had signed up to join the expedition. They were part of an initiative by the Saudis to recruit 5,000 men for combat training.
"It's a massacre. The attack has the highest death toll in any attack that happened in Aden before," the Editor-in-Chief of Yemen Post told Al Jazeera.
The latest car bomb follows another on 26 August, which targeted a convoy escorting the governor of Aden, Aidaroos al-Zubaidi. A parked car exploded as the governor and his retinue drove through the Inma area of the city. This incident was, however, relatively minor with one soldier was hurt.
There have been several car bombs aimed at Zubaidi. He was made governor of Aden after his predecessor was killed by a car bomb on 6 December. Responsibility for that attack was claimed by Islamic State, but so far no one has claimed responsibility for the two latest bombings.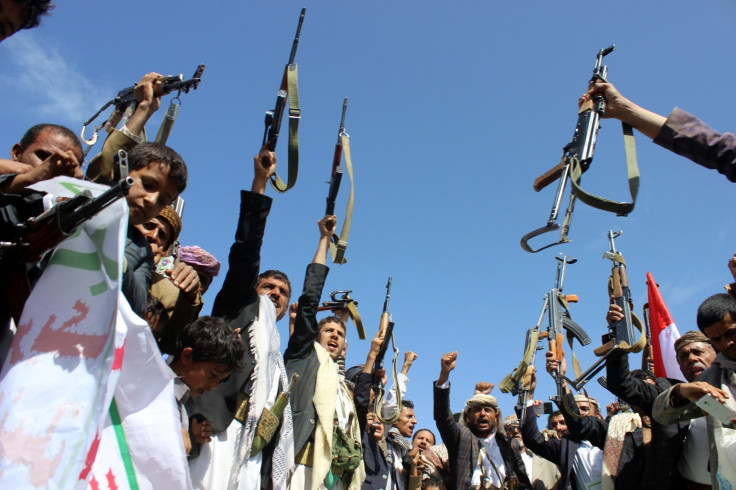 Yemeni Civil War: 2015 to present
Since March 2015, at least 6,600 people, mostly civilians, have been killed in Saudi-led coalition air strikes in Yemen and more than 80% are in the need of humanitarian aid, according to UN.
Yemen descended into chaos following the removal of its long time president in 2012. As the Iran backed Shi'ite Houthis took over the capital Sana'a in September 2014 and forced President Abd-Rabbu Mansour Hadi's government into exile, the security situation further receded.
Earlier this month, peace talks in Kuwait collapsed, after three months of trying to making progress. The talks were suspended because the Houthis and forces loyal to former president Saleh, refused a peace deal and announced a 10-member council to govern Yemen.
Islamic State (Isis) has increased its activity in Yemen following the outbreak of the civil war. It is now a strong rival to al-Qaeda in the Arabian Peninsula (AQAP), which had been the main Islamist militant group in the country. The port city of Aden is the temporary home of Yemen's embattled administration.
Civil war has engulfed the impoverished country for more than a year. The conflict in Yemen is taking place between the internationally recognised government in a coalition with a Saudi-led alliance and rebels and army units loyal to the former president.