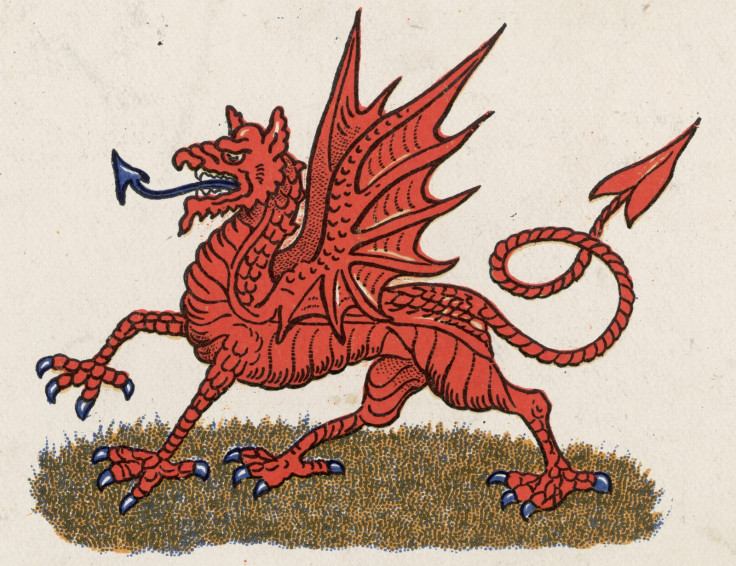 Parades and festivities are held around Wales each year to commemorate Saint David, the largest of which is in the capital city of Cardiff.
St David's Day is celebrated in Wales on 1 March, in honour of Dewi Sant or St David, the patron saint of Wales. Many miracles have been attributed to him, the most remarkable was performed when he was preaching at the Synod of Brefi - he caused the ground to rise underneath him so that he could be seen and heard by all.
In 2007 Tony Blair rejected calls for St. David's Day to become a Welsh national holiday, despite a poll saying that 87% of Welsh people wanted a 1 March holiday.
The Welsh Society of Philadelphia, which dates back to 1729 and claims to be "the oldest ethnic society in the United States".
The day is marked by wearing one of the two national emblems of Wales (either a daffodil or leek) or by displaying the flag of St David, which is a yellow cross on a black background.
During the Middle Ages, many believed that St David was the nephew of King Arthur.


Crowds enjoying the event here outside @theCentre #StDavidsDay pic.twitter.com/8d1wJYZM8A

— Joshua Smith (@Joshua_smith1) March 1, 2015

In 1120 St David was canonised by Pope Callactus II, following which he was declared the patron saint of Wales.
Various miracles have been attributed to St David. He is said to have returned a boy from the dead by splashing his face with tears and also for restoring a blind man's sight.
The saint led a simple life and instructed his followers to do likewise. He abstained from drinking beer and eating meat. His vegetarianism and only drinking water led to his nickname Dewi Ddyrwr (the water drinker).
St David is believed to have advised the Britons, just before going to battle with the Saxons, to wear leeks in their hats to easily distinguish allies from enemies. This led to a great victory. Welsh people around the world wear leeks on St David's Day. It is also a tradition that soldiers in the Welsh regiments eat a raw leek on St David's Day.
Disneyland Paris organises yearly events to celebrate Saint David's Day which include a Welsh-themed week, fireworks, parades and Disney characters dressed in traditional Welsh dress.