When you're a big superhero fan living in the UK, you can't help but think they have a lot more fun with the genre across the pond. Whilst many comic book stories, particularly those originated from DC, are set in fictional locations (Gotham, Smallville and Coast City), it seems to be commonplace that the stories often take place in America. Well, not anymore...
Marvel legend Stan Lee is set to be teaming up with Carnival Films and Northern Irish actor, James Nesbitt to create Lucky Man, a new superhuman tale, set in... London!
Carnival Films are best known for producing global hit Downton Abbey, but now it looks like they're leaving the corsets behind and picking up capes instead. The UK-based company will combine their talents with Lee's own POW! Entertainment to create the new series, which will make its debut on Sky 1 in 2016, whilst NBC Universal are said to be taking it internationally following that.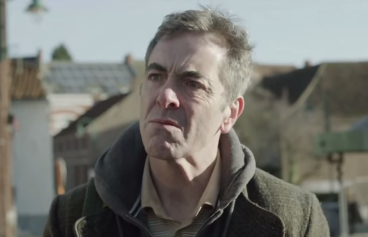 After wrapping up the final instalment of The Hobbit Trilogy, Nesbitt, with a little more time on his hands, will play the lead; a downtrodden London-based detective who, in true fantasy style, is handed an unusual but magical way of getting his life back on track.
The series follows Harry Clayton (Nesbitt) after he is given a charm, by a mysterious woman, that gives him the power to control his own luck.
This will be Lee's first UK television programme and it appears he's been keen to come up with the concept for a while, due to his interest in the subject it's based around.
Lee said: "Luck has always been a fascinating subject to me, and I am excited to finally share that fascination with audiences around the world."
The 92-year-old story-telling genius states he is "excited to be working with Sky 1 and Carnival Films on this latest project" and considers himself "a lucky man" himself to be doing so. He describes character Clayton as a "different kind of superhero" and with the less than typical setting of London, it hints at the fact that this series may go down an alternative stylistic route than Avengers Assemble or Agents Of S.H.I.E.L.D, with their funny and light-hearted undertones.
Other confirmed cast members include The Honourable Woman's Eve Best, Amara Karan (The Darjeeling Limited) and Fortitude's Sienna Guillory. Comedian Omid Djalili is also said to be featuring in the series.