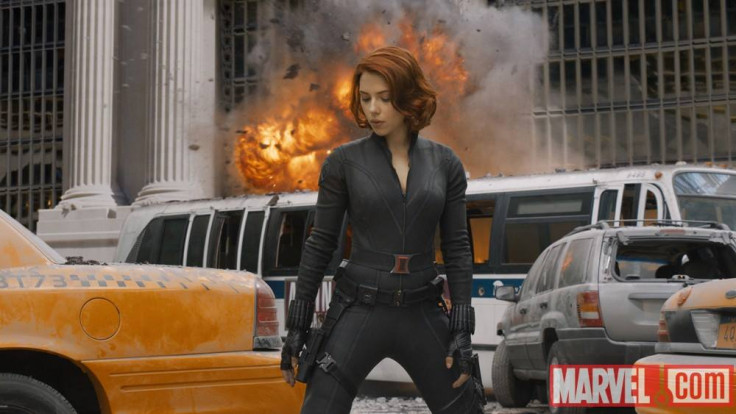 Amid all the alpha males in The Avengers team, Scarlett Johansson has managed to hold her own as the deadly and sharp Black Widow. No wonder the actress enjoys a tremendous fan base among comic book lovers. Avengers: Age of Ultron is just a little over two months away from release and Johansson has revealed that the film will showcase more shades to her character.
Speaking to W Magazine, the actress discussed why she was attracted to the role of Black Widow and teased what fans can expect to see in Age of Ultron. (via ComicBookMovie)
"People were surprised that I wanted to play a comic book heroine. But I loved Iron Man, and I met with Marvel to see what was possible. I had done my research, and the Black Widow character resonated with me. She is dark and has faced death so many times that she has a deep perspective on the value of life. In the sequel, you learn more about the sadness in her past," she said.
"Black Widow is a superhero, but she's also human. She's small, but she's strong. It's hard not to admire her," she added.
The upcoming film's trailers tease some pretty intense action-packed and emotional scenes for Black Widow so it definitely seems like she'll have a story arc of her own. And with Johansson set to reprise her character in the upcoming Marvel films including Captain America: Civil War, it remains to be seen how her storyline unfolds.
Avengers: Age of Ultron opens in theatres on 1 May, 2015.