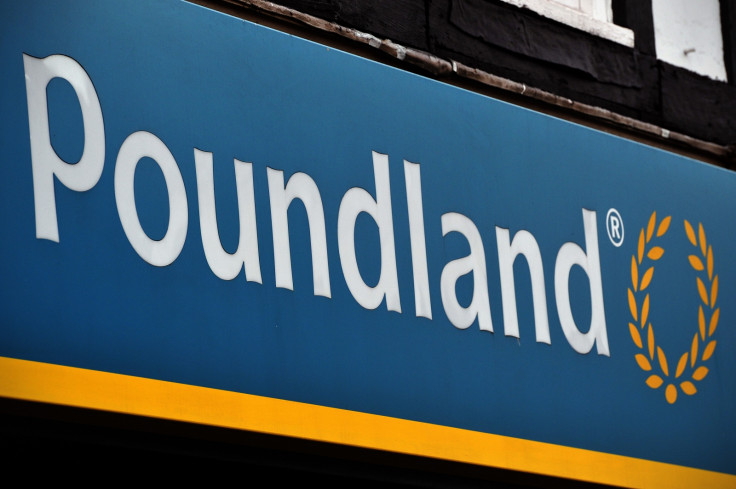 A mob of schoolgirls have been accused of launching an Islamophobic attack on a Muslim shop worker by hurling racist abuse and repeatedly pulling her hijab. Masoomeh Jafari, 26, says she was left terrified after a group of about 25 unruly youngsters poured into a Poundland shop in south London on 13 March.
About five of the schoolgirls, all thought to be under the age of 14, were caught shoplifting at the Sutton High Street store. When Jafari tried to stop them, they allegedly called her a "f*****g Muslim," with one girl repeatedly attempting to rip off her Islamic headscarf.
"They came in here shouting and stealing things and I told them to stop," Jafari told the Sutton Guardian. "A group started swearing at me, saying things about my religion and the clothes I wear. Then they grabbed my headscarf twice. I was very frightened."
It comes just over a week after another Muslim woman allegedly had her Islamic veil ripped off while taking part in a Discover Islam event outside King's College London. The incident, on 4 March, saw two men arrested under the Public Order Act.
London has seen a disturbing rise in attacks on Muslims in recent years. Campaigners are expected to gather in the centre of the capital on 19 March for a national rally against Islamophobia and other forms of discrimination, organised by Stand Up to Racism.
Patricia Rose, a member of the public who witnessed the attack in Poundland and came to the victim's aid, said she was appalled at what she saw. She told the Sutton Guardian: "I was sat in Costa when a big group of girls and a few boys come into the shop.
"They were saying 'f*** this' and 'f*** that' and they were trying to get back into the shop after they had tried to steal things. I then went into Poundland and saw the lady. She is a delightful person and her head was down.
"She told me that the children had pulled at her hijab and had sworn at her. It's so, so wrong what they did."
Jafari, who lives in Sutton and has reportedly been a Poundland employee for six years, said this was not the first time she has been subjected to Islamophobic abuse. She said: "This has happened before. Sometimes they come in after school, sometimes on the weekends, we catch some of the children stealing from the shop and they are rude to us.
"I was really upset after it happened. I told my parents about it and they said that I should think about finding work somewhere else. But I have been here for so many years and this was not a problem until recently."
A spokesman from the Met Police said it had no record of the incident, but shop workers claimed officers had attended the store. There was said to be no CCTV evidence. Poundland confirmed to IBTimes UK it was investigating but would not comment further.
The Stand Up To Racism rally will assemble at BBC Portland Place at noon on 19 March before moving on to Trafalgar Square. The rally organisers said: "The appalling treatment of refugees across Europe and the staggering rise in anti-Muslim hate crimes must be challenged. Let's send a message that drives back the tide of racism, fascism, Islamophobia, anti-Semitism and the scapegoating of migrants and refugees."