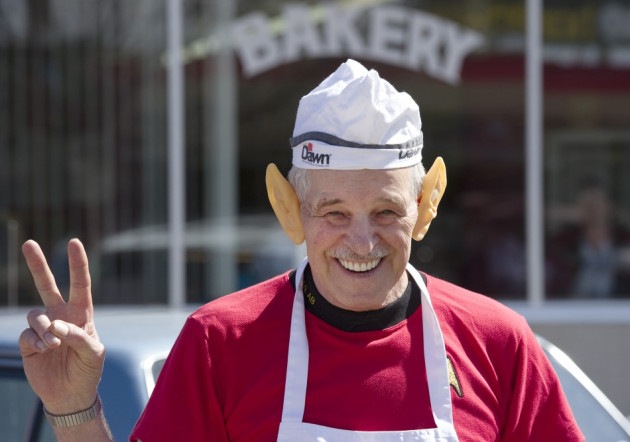 The voyages of the late Gene Roddenberry, the mastermind behind Star Trek, continue even after his death. The ashes of the sci-fi screenwriter and producer, along with those of James Doohan, who played the Enterprise's engineer Scotty, will travel in perpetual orbit around the sun.
Next year, the two sci-fi legends will be loaded into a space capsule powered by solar rays, and journey to a final resting place over 1.8 million miles from Earth.
The space vessel will also contain the remains of Majel, Roddenberry's wife. She appeared in several episodes of Star Trek and was also the voice of the computer aboard the USS Enterprise.
Roddenberry was on Celestis' inaugural flight in 1997, when his remains were taken on a trip into space before returning to Earth.
The Star Trek trio will be on board a spacecraft called Sunjammer on an experimental space mission. The name of the vessel is taken from Arthur C Clarke's short story Sunjammer, in which spaceship designers compete in solar-powered races around the sun.
Fired from a rocket in Cape Canaveral, Sunjammer will unfold a 13,000 sq ft sail and coast along with the solar winds, sending back solar weather reports.
The journey will be captured by cameras on board the craft and streamed live online.
"It will have a warning system to warn us of solar storms or solar flares," Pazia Schonfeld, of Celestias, told the Times.
The company offers memorial spaceflights and since 1997, Celestis has been sending small canisters of cremated remains into outer space.
In early 2014, Celestis will offer a package that launches ashes of the deceased to the surface of the Moon.
Celestis obtained cargo space on the Sunjammer, which will hold the remains of Roddenberry, his wife and Doohan. Also on board will be hair from science-fiction writer Arthur C Clarke as well as a message written by him.
Roddenberry's final journey comes almost 22 years after his death, but his creation lives on, most recently in Star Trek Into Darkness. Watch the trailer below.