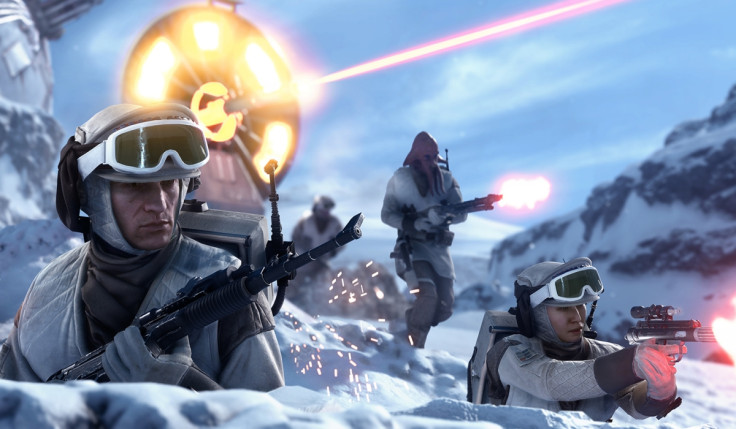 Gamers can now play Star Wars Battlefront beta for an extended period of time till 13 October. Earlier, the pre-release version of the game was supposed to end on 12 October.
The latest extension of the pre-release beta is applicable to owners of Microsoft Xbox One, Sony PlayStation 4 and PC gaming platforms. Gamers can click here to obtain download paths for playing Star Wars Battlefront beta immediately.
The highly anticipated game is slated to be released to Xbox One, PC and PS4 platforms on 17 November. Gamers on PC are required to meet certain mandatory hardware requirements within their computers. The minimum requirements include:
Chipset – Intel i3 6300T or equivalent CPU
Memory – Minimum 8GB of RAM required
Free hard disk space – A minimum of 40GB hard-disk storage required
Operating platform – Windows 7 (64-bit) or later versions
Graphics card – At least 2GB Nvidia GeForce GTX 660 or a minimum 2GB ATI Radeon HD 7850
DirectX – 11.0 compatible video card or equivalent
Internet connection offering at least 512Kbps speed and more
Another important point gamers need to remember is that Star Wars Battlefront beta mandatorily requires the use of an internet connection. The beta version will be available for download in the form of a bulky 7GB file on Xbox One and PS4, while PC gamers will have to download a bulkier 11GB file.
The beta version will enable playing of three new missions. These are:
Walker Assault on Hoth: Here, players are required to showcase their best combat skills while playing along as rebels. Players can also take part in "shootouts between up to 40 players", which is the primary aspect of the mission. The main goal will be to prevent the Empire's onslaught of AT-AT's by calling in Y-wing bombers.
Drop Zone on Sullust: In this mode, players would be fighting escape pods that come crashing down.
Survival Mission on Tatooine: This in-game mode enables players to opt for help from friends using "co-op" or "split-screen". This is required to battle Imperial forces including AT-AT's, TIE fighters and elite storm-troopers.