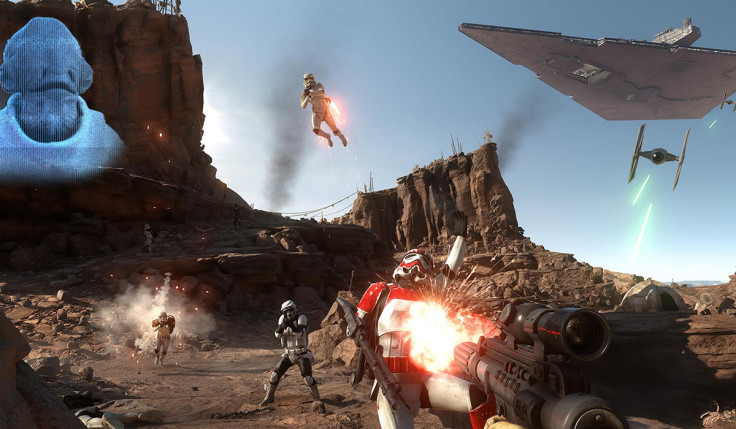 Star Wars battlefront will be available as an open beta for free between 8 October and 12 October for users on Xbox One, PlayStation 4 and PCs. EA sports made the announcement on 24 September and stated that the complete version of the game will be available in stores from 17 November.
According to EA, the beta version will let users play three new game modes spread across three planets. Gamers will also get a taste of the Companion experience that incorporates the strategic card game Base Command, wherein credits can be obtained to unlock Star Cards, weapons, and much more.
Xbox One users can reserve copies of Star Wars Battlefront via Amazon. The e-tailer has priced the game at $70 (£46) and is offering free shipping in the US. Meanwhile, a Windows Central report has claimed that gamers will not be able to carry-forward their progress, made in the test version, to the full version of the game.
The beta test download will around 7GB for Xbox One and PS4 users, while the PC-specific edition will be available in the form of a bulky 11GB file.
New game missions available in Star Wars Battlefront Beta
Walker Assault on Hoth: Players can indulge in fighting, mammoth 40-player battles, in the form of a rebel. The main objective here would be to destroy the Empire's onslaught of AT-AT's by calling in Y-wing bombers.
Drop Zone on Sullust: Players would be required to fight escape pods that are continuously crashing down. Players' in-game combat skills and strategy are put to test here.
Survival Mission on Tatooine: Players can avail assistance from friends via friend via co-op or split-screen, to battle waves of Imperial forces including AT-ST's, TIE fighters, elite storm-troopers and more.
[Via Star Wars EA]