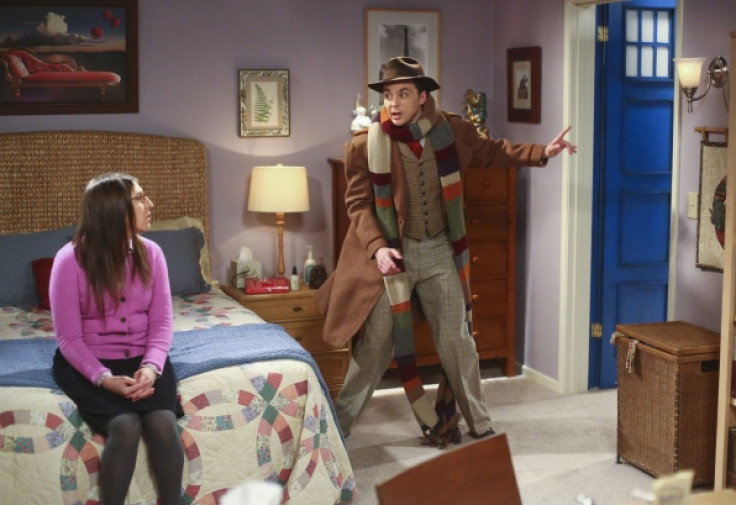 The Big Bang Theory season 8 returns with an all new episode on 2 April, at 8pm on CBS.
Episode 19 is titled, The Skywalker Incursion, where Sheldon and Leonard will go on a road trip and try to meet their idol, Stars Wars director George Lucas.
Click here to watch the episode via live stream online on CBS Go or click here to watch the episode online.
The official synopsis of the episode reads:
A speaking engagement at UC Berkeley puts Leonard and Sheldon in a galaxy not too far, far away from their idol George Lucas' Skywalker Ranch, and they consider dropping by. Meanwhile, Howard and Bernadette argue over what to do with his Doctor Who TARDIS, so Raj and Amy try to settle things with a game of table tennis
According to TVLine, Leonard and Sheldon are invited to speak at UC Berkeley, while on their way, they decide to go to Marin, California which is home to the sprawling Skywalker Ranch and pay a visit to their idol George Lucas.
Spoilers suggest that Sheldon and Leonard are on their way to give a lecture and have plenty of time so they head to Star Wars director George Lucas' home.
Meanwhile, at Howard's mother's house, Howard doesn't want to give up his TARDIS from the show Doctor Who, but Bernadette wants to sell it. They plan to settle it with a game of ping pong with Penny playing for Berni and Raj for her husband.
Watch how the drama unfolds in The Skywalker Incursion that airs on 2 April, at 8pm on CBS.