George Lucas' empire may be striking back at his well-heeled neighbours with the Star Wars director's plan to build 224 rental apartments for seniors and moderate-income workers near his Skywalker Ranch studios in northern California.
The project would be one of the largest new affordable housing developments in the San Francisco Bay Area. Lucas ran into stiff opposition from his affluent neighbours when he unveiled plans in 2012 to expand operations at Skywalker in the rolling hills of Marin County. He eventually scuttled that project to now unveil the housing complex.
"He said 'we've got enough millionaires here. What we need is some houses for regular working people ,'" Lucas' lawyer Gary Giacomini told CBS.
Lucas will pay for the project himself on his own land known as the Grady Ranch in Marin a few miles from Skywalker. Lucas has a home nearby.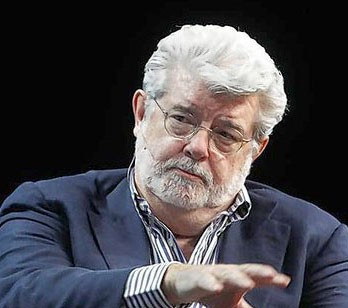 The development proposal includes a community centre and pool, an orchard, a micro farm or community garden and barn. Housing will be built on a 52-acre tract within the 1,040-acre ranch, 800 acres of which was previously dedicated by Lucas as open space. None of the homes will be visible from the road.
Lucas could have built up to 324 homes under zoning regulations. The housing will be geared towards local working people earning less than 80% of the area median income, and senior citizens earning 30 to 60% of the median.
If all goes as planned, development could break ground in 2018 and be completed the next year, according to Giacomini.
Reaction has been cautious — and mixed, with some concerned about continuing development of the largely pastoral county north of San Francisco, and other welcoming affordable housing. "The standard naysayers will be hanging around, but an awfully lot of people will support it," Giacomini said.
Lucas' original Skywalker studio expansion project was approved in 1996 but when he modified it three years ago, his neighbours threatened to sue. They were concerned about commercialisation of the area, increased traffic and the director's planned changes to the watershed. They called it the "evil empire." Lucas soon withdrew the project and began planning a housing development instead.