Star Wars: The Force Awakens in numbers: Budget, box office ticket sales and Church Of Jediism members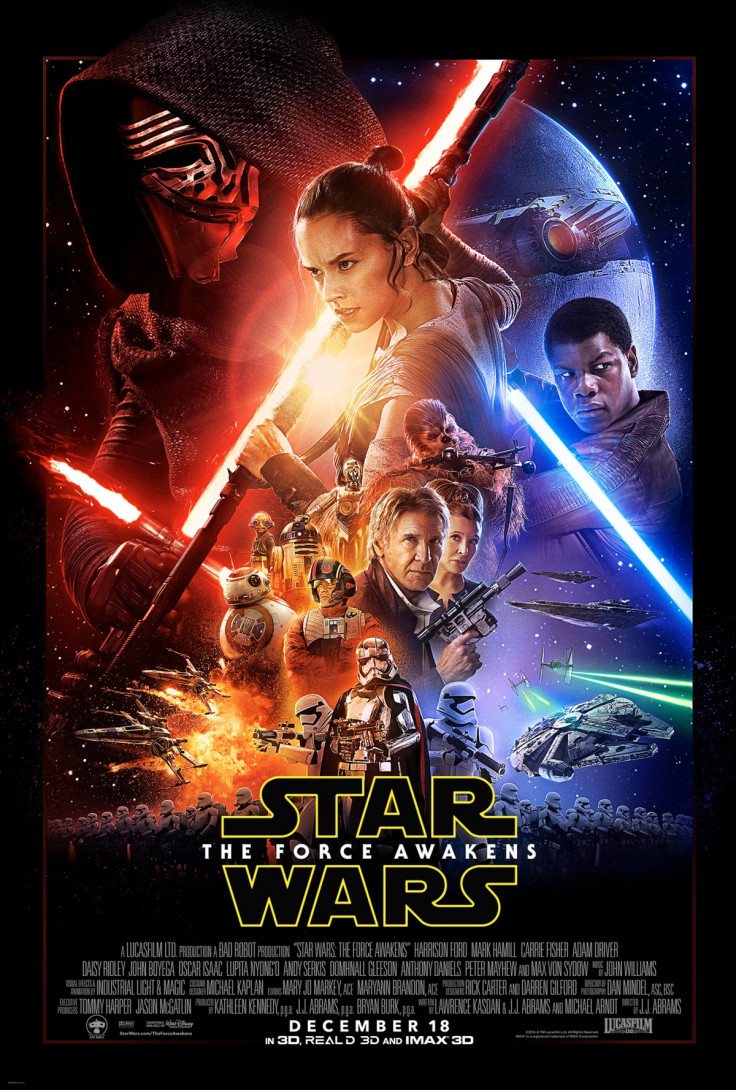 It has been an agonising 10-year wait but fans can breathe a sigh of relief as The Force Awakens will finally premiere in cinemas on Thursday (17 December 2015).
With such a lengthy stint away from screens, JJ Abrams is understandably keen to make this one of the biggest Star Wars releases in history and judging by the numbers, it is well on its way.
Episode VII, which takes place 30 years after the Return Of The Jedi, stars a slew of new faces in the lead roles, including British actor John Boyega as Finn, Daisy Ridley as Rey and Oscar Isaac as Poe Dameron. Following on from the 1983 film, the Rebel Alliance and the Galactic Empire have become the resistance and the First Order. Harrison Ford returns as Han Solo while Mark Hamill and Carrie Fisher also reprise their roles as Luke Skywalker and Leia respectively.
As fans prepare to keep themselves awake for the forthcoming midnight screenings, the IBTimes UK runs through the numbers that make up Star Wars: The Force Awakens...
2: Weeks in which production was put on hold to allow Harrison Ford to recover from his broken leg. In June 2014, the screen legend was filming a scene with the Millennium Falcon at London's Pinewood Studios when part of the prop's door fell loose and injured Ford's left leg.
Watch the Star Wars: The Force Awakens trailer:
135: Minutes Force Awakens runs for. That's two hours and 15 minutes – what a treat!
196: Combined age of original Star Wars actors appearing in The Force Awakens – Mark Hamill (64), Harrison Ford (73), Carrie Fisher (59).
1,000: Age of Lupita Nyong'o's character Maz Kanata, the pirate who is set to be the new Yoda. Teasing details about her character, Nyong'o told Entertainment Weekly: "She was a pirate for a long time... She's lived over a thousand years. She's had this watering hole for about a century, and it's like another bar that you'd find in a corner of the Star Wars universe."
4,100: Minimum number of cinemas Star Wars will be screened at in North America making it the widest release of December 2015.
$50m (£33m): Amount The Force Awakens had earned in pre-sales by 19 November 2015. This is double the amount The Hunger Games had taken in advance ticket sales in 2012.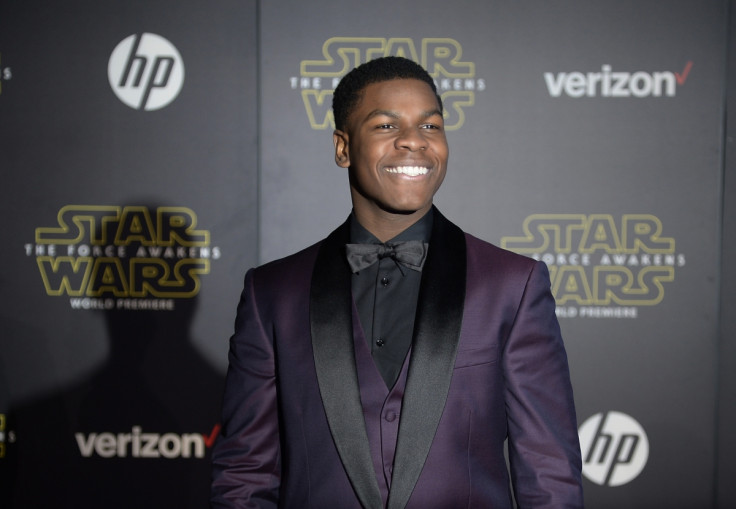 71m: Views the Force Awakens trailer has clocked up since it premiered on 19 October 2015
$200m (£132m): All those lightsabers, the return of the Millennium Falcon, cast salaries and costumes for new characters meant The Force Awakens was given a very healthy budget.
$220m (£146m): Amount The Force Awakens is expected to gross in its opening weekend.
250,000: Members of the Church Of Jediism. There are reportedly 1,000 new people joining each day, a boost no doubt given by the release of Episode VII.
$3bn (£1.9bn): Industry analysts predict The Force Awakens will become the first movie to pass this mark. James Cameron's Avatar is currently the highest grossing film in history, taking $2.7bn worldwide.
© Copyright IBTimes 2023. All rights reserved.