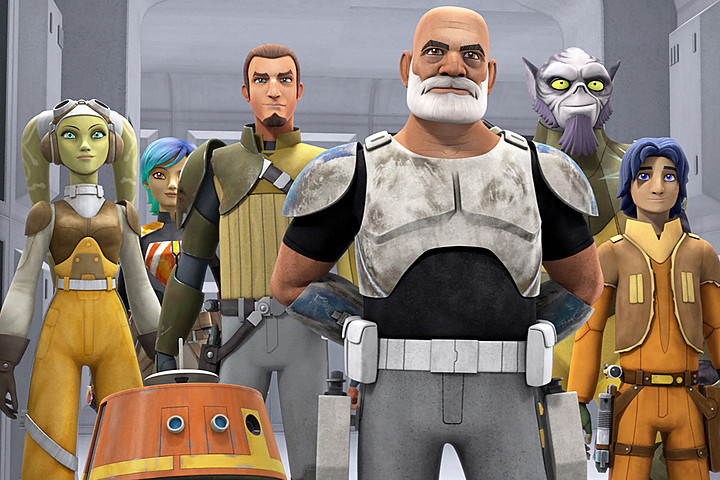 After a two-hour TV premiere in June, Star Wars Rebels season 2 will return with its regular episodes on 14 October on Disney XD. Episode 1 of the second season is titled, The Commanders where fans will get a glimpse of many characters from Clone Wars.
According to the official synopsis, "Ahsoka gives the Ghost crew a Tactical Droid head and tells them to go to the Cello system to find her 'mysterious ally'. When they arrive there, Kanan finds out that Ahsoka's 'allies' are clones, which he dislikes because of Order 66. Eventually, Kanan trusts them until they use Zeb to 'hunt' for Joopers, which Ezra figures out that Zeb is the bait for Joopers."
Here are a few things to look forward to in the upcoming episode: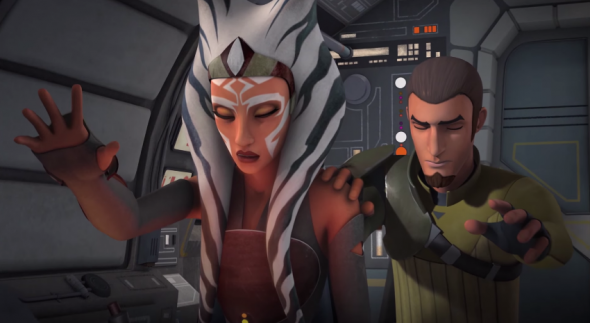 Ahsoka will be more determined to hunt down the Sith Lord, after the the June premiere episode, where found out that her mentor Anakin Skywalker has turned to the dark side. Fans can expect some more appearances from Darth Vader and a padawan-apprentice confrontation will be the high point of the series
Kanan, Ezra and his team will work with Clones in the upcoming episodes. Although the synopsis talks of a disagreement between the Jedi and Ahsoka's allies, mostly because of Order 66, but the ghost team will later trust them. Also Zeb will find land himself in trouble while hunting for Joopers.
Speaking of the Ghost crew, Sabine will also have an episode with Kanan that will elaborate on her ties to the Mandalorians. Meanwhile, Zeb will discover what happened to his people, which will lead him on a new path complete with new adversaries. Also, Hera will have a plotline with her father in the episode. Ezra will continue with his Jedi training, and we will also find out more about his parents.
According to the official Star Wars site, the New York Comic-Con will feature a panel on Star Wars Rebels during its 8-11 October run, where the season 2 episode The Lost Commander will be aired.