Swiftkey co-founder Ben Medlock has led the way with fellow technology entrepreneurs in helping to secure the next generation of start-up by committing to donate money from their own pockets to a new philanthropic partnership.
Together with his partner Jon Reynolds, Medlock created Swiftkey - a predictive smartphone keyboard that piqued the interest of Microsoft. So impressed was the technology giant that it acquired the start-up for $250m (£177m , €223m).
He has pledged to give at least 2% of his personal proceeds to Founders Pledge, a new initiative founded by entrepreneur community Founders Forum and business incubator MassChallenge. The scheme hopes to convince the latter's 835 alumni to commit cash they have made back into the start-up community.
So far, 329 pledges have been made from 249 businesses spanning four continents. Donors have so far pledged between 2% to a whopping 25%, with an average pledge of 4%, and commitments made so far total $70.1m.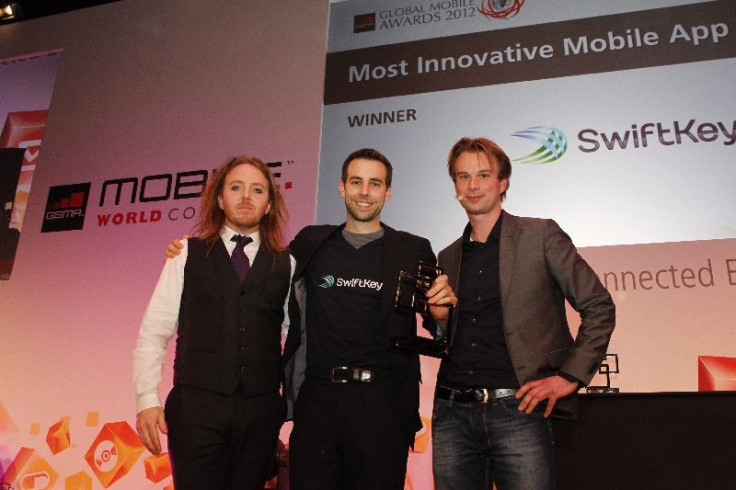 Medlock said his religious upbringing instilled a selfless streak in him to make the world a better place. "I guess from my own personal background, I grew up in a pseudo-fanatical religious environment and giving was really very much part of the DNA during my childhood," he said.
"We lived in this big building and the church in the same place and everyone gave 10% to the church. That was just how you did things.
"Growing up and moving away from the ethos, it was natural for me to think about what you do with the resources you have. I had been inspired by Bill Gates and the concept of using the wealth that you accumulate during your lifetime to do good and that always made sense to me.
"I always felt really strongly about how much better it was to use the resource you had during your lifetime rather than pass on to your kids. I thought that was not very beneficial to them or to society."
Detailing the partnership's vision, MassChallenge founder John Harthorne said the aim was to encourage entrepreneurs to part with their a part of their "pie" in order to make more.
"When people are fighting over slices of pie and not enough people are making pie, you run out of pie. MassChallenge is about empowering the pie makers of society: it's about making more pie," Harthorne said.
"The mentality is 'this is not just about me, this is not just about now'. It's about how do we create a positive community and growth and how we help each other to grow. The beauty of this of this focus is that we all get rich. It's not anti-money, it works out it is better for everybody. It's more inclusive it is more enjoyable, it's more inspiring it speaks better to your soul as a person and what you want out of the world."