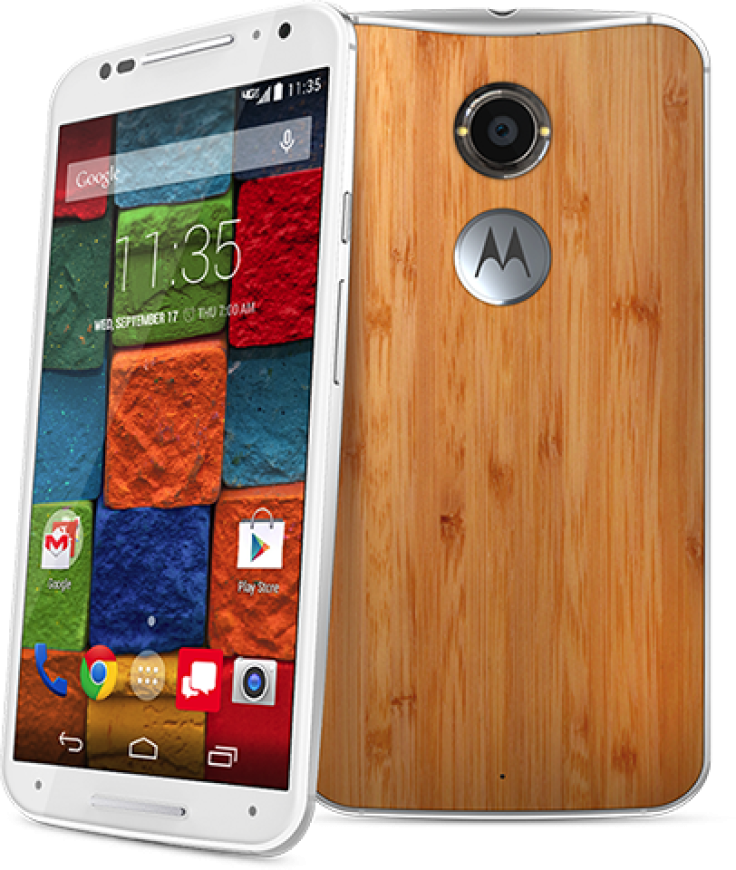 If you could not buy the unlocked second-gen Motorola Moto X smartphone for an incredible $359 during Cyber Monday, then you get to have another go at procuring the popular smartphone - this time for $399 (£254).
The latest deal is being offered in the United States, by Republic Wireless, and the offer starts from 10 December.
You can buy an unlocked Moto X variant for $399 without having to subscribe to wireless contracts. This means that you get to save $100 in comparison to the street price of the second-gen Moto X smartphone.
Under regular circumstances (sans special offers), Motorola's Moto X (2014) costs upwards of $500 (£318).
The above offer by Republic Wireless is limited to the 16 GB unlocked variant of the second-gen Motorola Moto X smartphone, and the colour scheme that will be offered, is Black.
Since Wireless Republic's offer begins only on 10 December, you can check out the store's official web portal, for the latest updates regarding the offer.
On paper, the above offer seems a good time to procure the second-gen Moto X (unlocked) in a no-frills manner.
Key technical specifications of Moto X 2014 and improvements over Moto X 2013
Motorola's Moto X incorporates a large 5.2in AMOLED display enclosed within the Gorilla Glass 3 outer casing. The latest Moto X is significantly larger than its predecessor that comes with a 4.7in touchscreen.
Moto X 2014 also runs the Android 4.4.4 KitKat operating platform straight out of the box, and the OS is upgradeable to Google's Android L 'Lollipop'.
Moto X 2013 comes with Android 4.2.2 Jelly Bean platform out of the box which can be upgraded to Android 4.4.4 KitKat only.
The latest Moto X is driven by a quad-core Qualcomm Snapdragon 801 processor clocked at 2.5GHz. Moto X 2013 incorporates a 1.7GHz dual-core Qualcomm Snapdragon processor.
A 13MP primary camera and a 2MP secondary camera adorn the Moto X 2014. The rear camera should give amateur photographers something to cheer about.
On the other hand, Moto X 2013 features a 10MP primary camera, and a 2MP secondary snapper.
One downside of the new Moto X is that it comes with a fixed 16GB internal storage. Users cannot expand the 16GB storage further using an external microSD card.
The earlier Moto X edition also incorporates a fixed 16/32/64GB internal storage area.
In terms of connectivity, both the 2013 and 2014 Moto X editions support 4G LTE, Bluetooth 4.0, Wi-Fi and microUSB.
Being an improved device, Moto X 2nd-gen features a 2,300 mAh Li-Ion battery, in comparison to its predecessor's 2,200 Li-Ion battery.