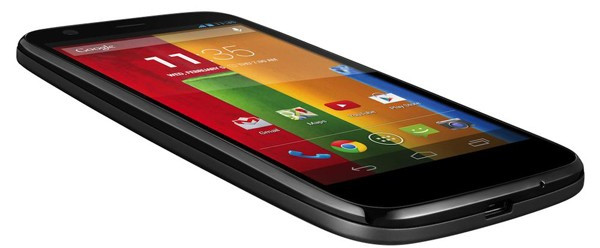 If you are a user of the Moto G (2013) smartphone, then do anticipate the arrival of Android 5.0 (Lollipop) update for your devices, as Motorola has now considered the original Moto G as one among the primary contenders to receive the Lollipop OS upgrade.
According to an official listing, Motorola has indicated the first-gen Moto G as 'being in line' to receive Android 5.0 OS firmware upgrade that means you can anticipate the update to roll out relatively sooner.
Also, Motorola's official listing, puts to rest all earlier reports that 'unofficially' made indications about Moto G being eligible to receive Google's Android 5.0 via the over-the-air (OTA) mechanism.
Other devices also on the anvil
Apart from the Moto G variants, other Motorola smartphones are also listed as eligible, to receive Android 5.0 OS update. These devices are:
Motorola Droid Turbo
Moto G 4G LTE variant
Motorola Droid Ultra, and Droid Maxx variants
Motorola Droid Mini
Motorola Moto E
The second-generation variant of both Moto X and Moto G have received the Android 5.0 via OTA.
Also, the first-gen Moto G smartphones in India have reportedly begun a Soak Test custom version of Android 5.0. This aspect also serves an indicator about Android 5.0 not being too far for global Moto G (2013) smartphones.
Moto G (2013) originally ran Google's now-legacy Android 4.3 Jelly Bean; straight out of the box. The smartphone was then seeded with the Android 4.4.4 KitKat update.
Android 4.4.4 KitKat for Moto G users in US has recently started rollout. If you live in the US, and prefer updating your device manually, then install the update manually as described below:
How to download and install Android 4.4.4 KitKat within Moto G (2013)?
Before downloading OS updates, do ensure that your device's battery is charged up to at least 50%, and connect to a Wi-Fi network.
Upon receiving the notification message for Android 4.4.4 KitKat:
Select "Download".
After the software is downloaded, select "Install now".
After the software is installed, your phone will re-start automatically.
Your phone is now updated with 210.12.40
To manually update your smartphones (in case you have not received Android 4.4.4 KitKat notification):
Select the Settings icon in the apps menu.
Select "About phone".
Select "System updates".
Select "Download". After the software is downloaded, select "Install".
After the software is installed, your phone will re-start automatically.
Your phone is now updated to 210.12.40