Status Tiles App for Windows Phone 8, Windows Phone 8.1 Available for Free Download for 48 Hours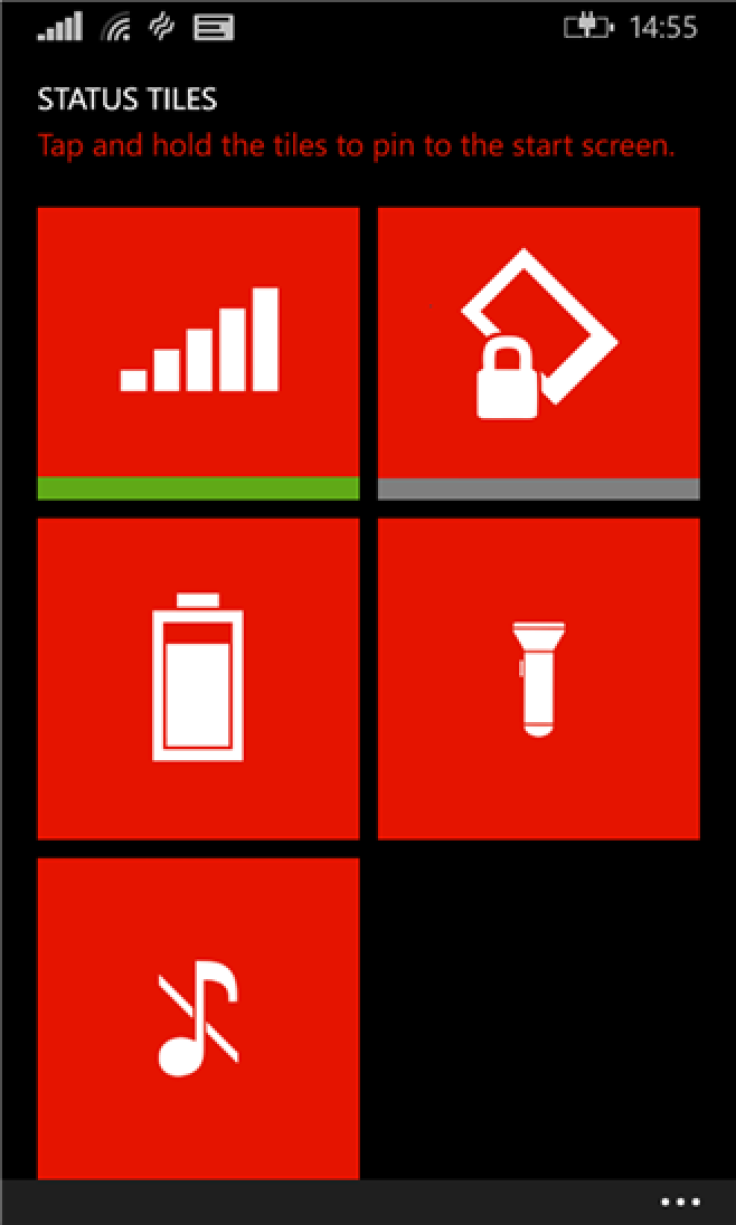 The Status Tiles app for Windows Phone 8 and Windows Phone 8.1 is now available for free download for the next 48 hours. Users fretting about having to pay to download the application now have an opportunity to lay their hands on Status Tiles.
Prior to the free download, Status Tiles cost $1 to download.
The USP of Status Tiles is that it promises an Ad-free experience, which means that users on both Windows Phone 8 and Windows Phone 8.1 platforms need not fret about frequently invading advertisements.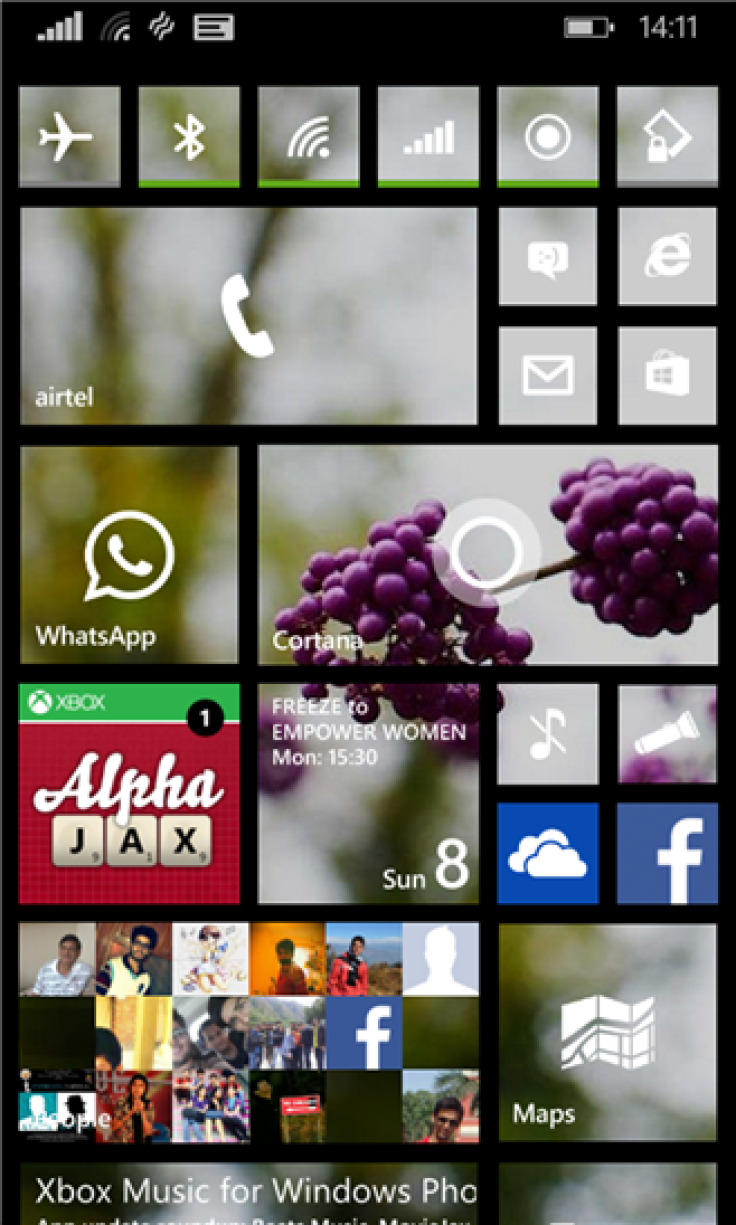 The Status Tiles app works by pinning toggles for connectivity settings to the Start screen, and also indicating current status via customised live tiles.
The app also displays the status of various smartphone features such as Wi-Fi, which makes it easy for users to monitor these aspects.
Users should find the ability of the Status Tiles app to pin individual settings to the Start screen, useful.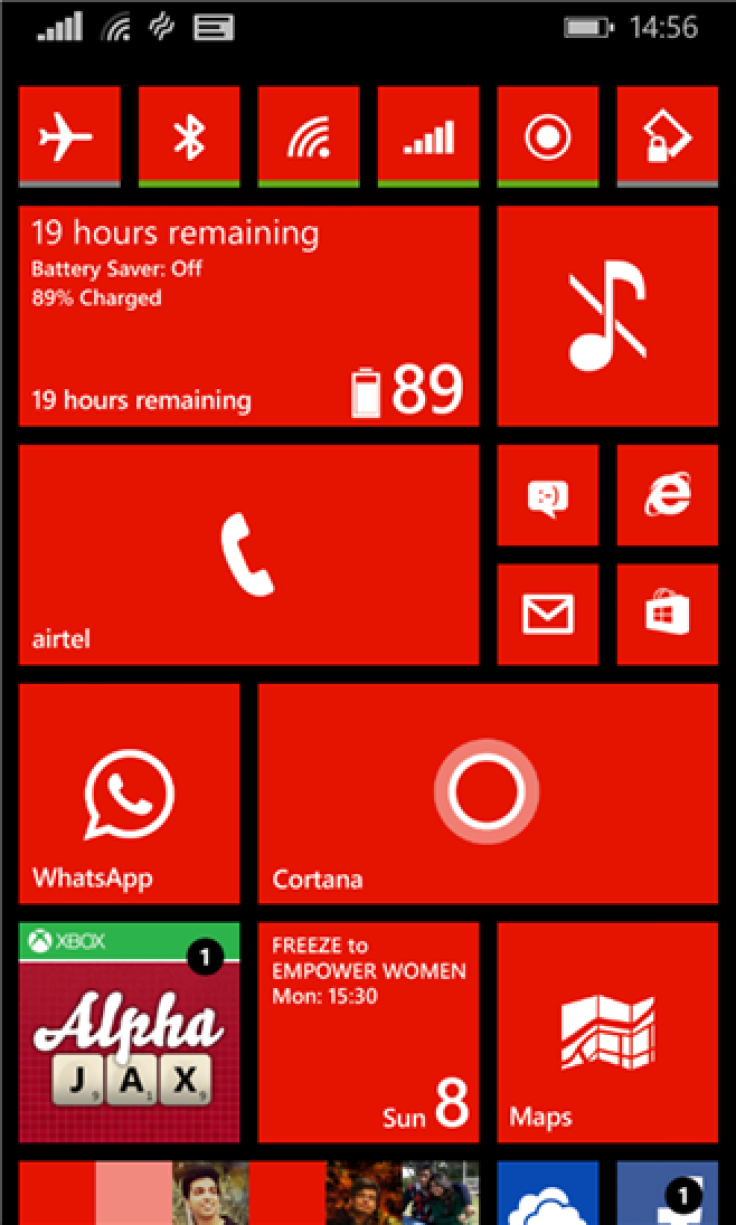 Also, the battery tile is automatically updated to display the current battery percentage.
The Status Tiles app allows users to pin the following tiles to the Start screen: Battery Saver-Live battery level, Screen Rotation, Flashlight, Wi-Fi, Data Connection, Music Stop, Location, Flight Mode and Bluetooth.
Users can navigate to the Windows Phone Store to download the application for free. Do remember that the Status Live app will revert to its $1 pricing real soon.
© Copyright IBTimes 2023. All rights reserved.