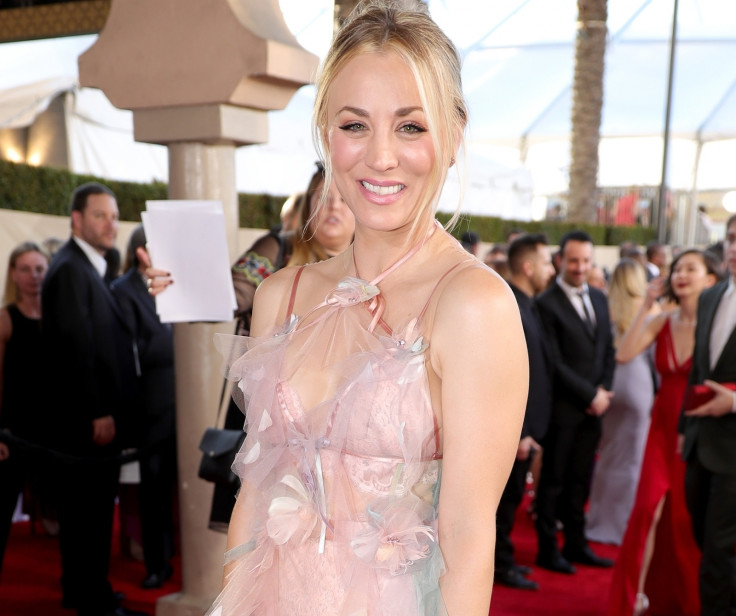 The Big Bang Theory's Penny almost committed a great folly in a new on-set image from season 11 of the hit sitcom.
With the upcoming season currently under production, the CBS series' lead actress Kaley Cuoco took to Instagram to share a candid moment from the sets. However, little did she realise that the image would trigger a frenzy, especially among Sheldon aka Jim Parsons' fans.
Decked in a pair of printed leggings and a blue jacket, the 31-year-old actress sat down on the famous sofa — close to a spot that Sheldon has claimed for himself "in a state of eternal dibs". Cuoco even strapped on a headlamp while trying to concentrate on the script in the set photo.
"This is what's it's come to. Season 11," she shared alongside, and followed up with some hashtags, writing, "#icantsee #wherearemyglasses #sad"
However, Big Bang Theory loyalists, who were quick to notice Cuoco's positioning on the sofa, flocked to the comments section to hilariously warn Penny.
"Stay away from Sheldon's spot," a follower of the popular CBS comedy commented, while another fan went on to poke fun, asking, "So even during reversal you can't sit in Sheldon's spot?!?"
"You guys crack me up. You are even not sitting in Sheldon's spot when you are rehearsing?" a second fan joked.
Amid all the friendly warnings for Penny, one viewer pointed out how Cuoco's character's fashion sense has changed over the seasons. "Why is it that Penny doesn't try anymore?" the fan wrote adding, "Granted I know you're character is married now but do you always have to look like it's laundry day. No more head turning Penny."
The Big Bang Theory returns to TV on 25 September, and when season 11 premieres, fans will finally get their answer to the Amy-Sheldon cliffhanger.
Teasing what's in store for TBBT fans in the new season, Cuoco told Entertainment Tonight that the focus will be on the "Sheldon and Amy situation for at least a couple of episodes".
"Everything that you want to happen in the [season premiere] will happen. I don't know what the writers are planning [down the road], but I'm sure if it's a wedding, it will be some Star Trek theme, something hysterical," the actress added.